What do I do if I run out of minutes, texts, or data in the middle of the month?
What do I do if I run out of minutes, texts, or data in the middle of the month?
Updated by Muhammad Abubakar Awan
If you ever find yourself running low on minutes, text, or data during a billing cycle, you can easily top-up through your dashboard, the US Mobile app, or using SMS codes. You need to pay the amount for the Top-Up as there are no extra fees for adding Top-Ups to your account, nor is there any limit to the number of times you can add Top-Ups in a billing cycle. What's more, these Top-Ups are eligible for rollover, as described below.
Here's how to Top Up:
Online Dashboard
1. Sign in to your account. You'll find yourself on your account dashboard.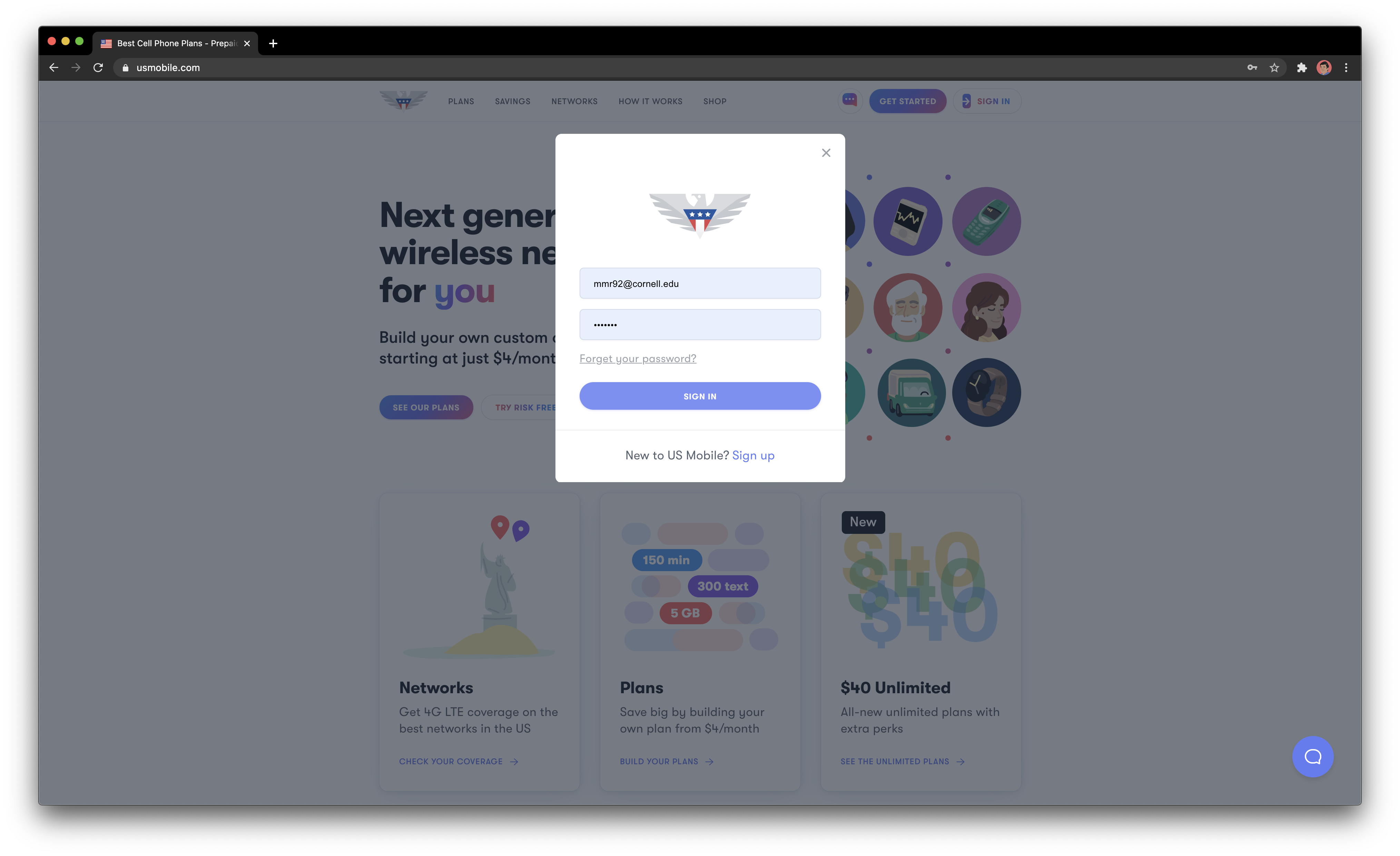 2. Each line's card shows the remaining balance on the bottom of the card. Click on the card to see the Top-Up options.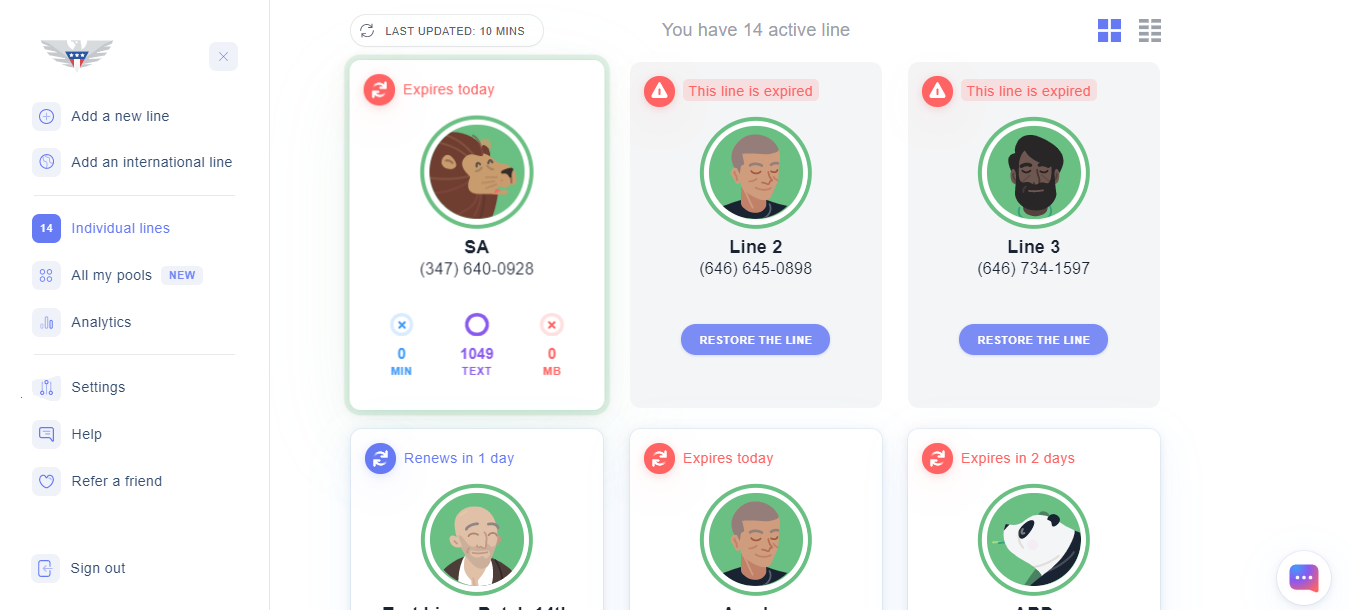 3. Your remaining talk, text, and data balance will be represented by coloured circles, as shown below: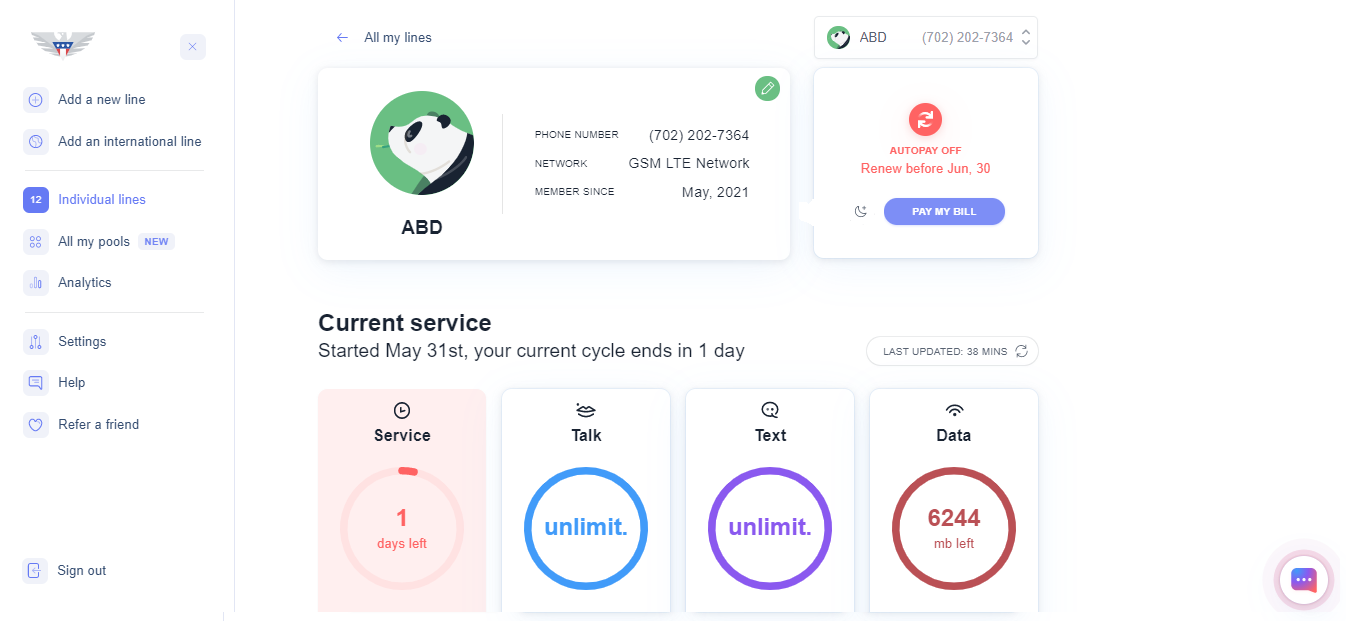 4. Click Add more under the plan usage circle running low and the Activate Top Up.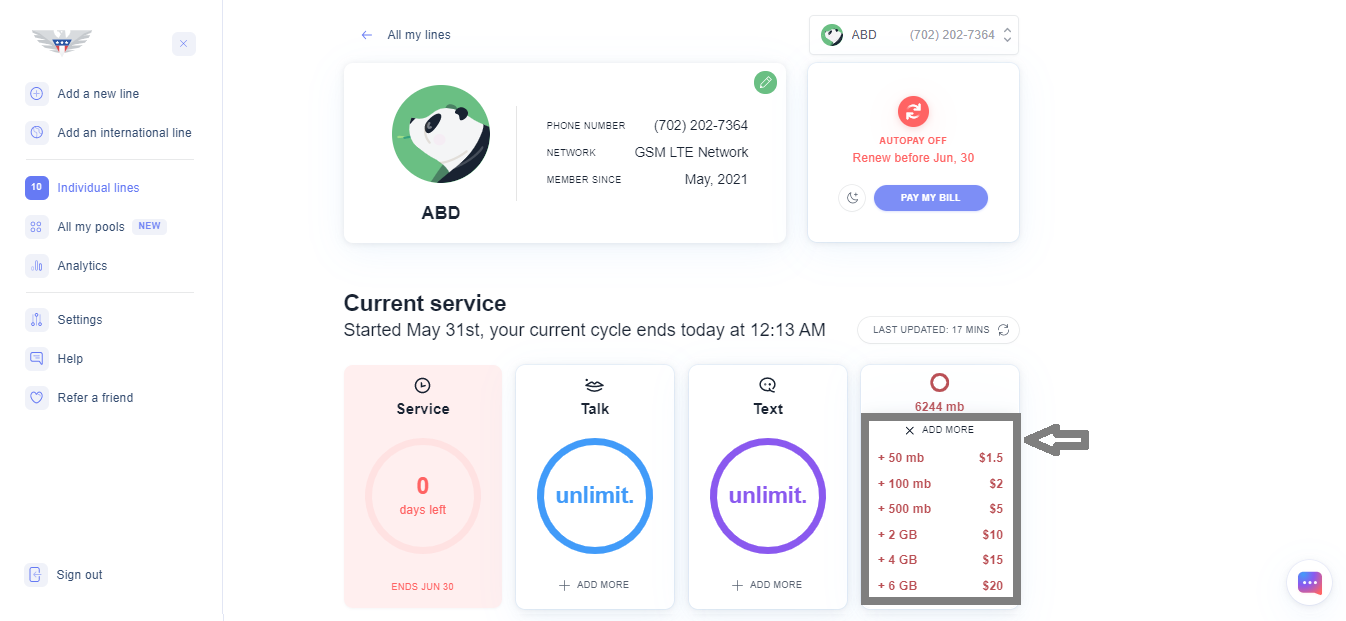 5. Choose an amount to top up. Bear in mind that Top Ups add immediately and are eligible for roll-over.
6. Your selected Top Ups will show up under 'Pending Top Ups'.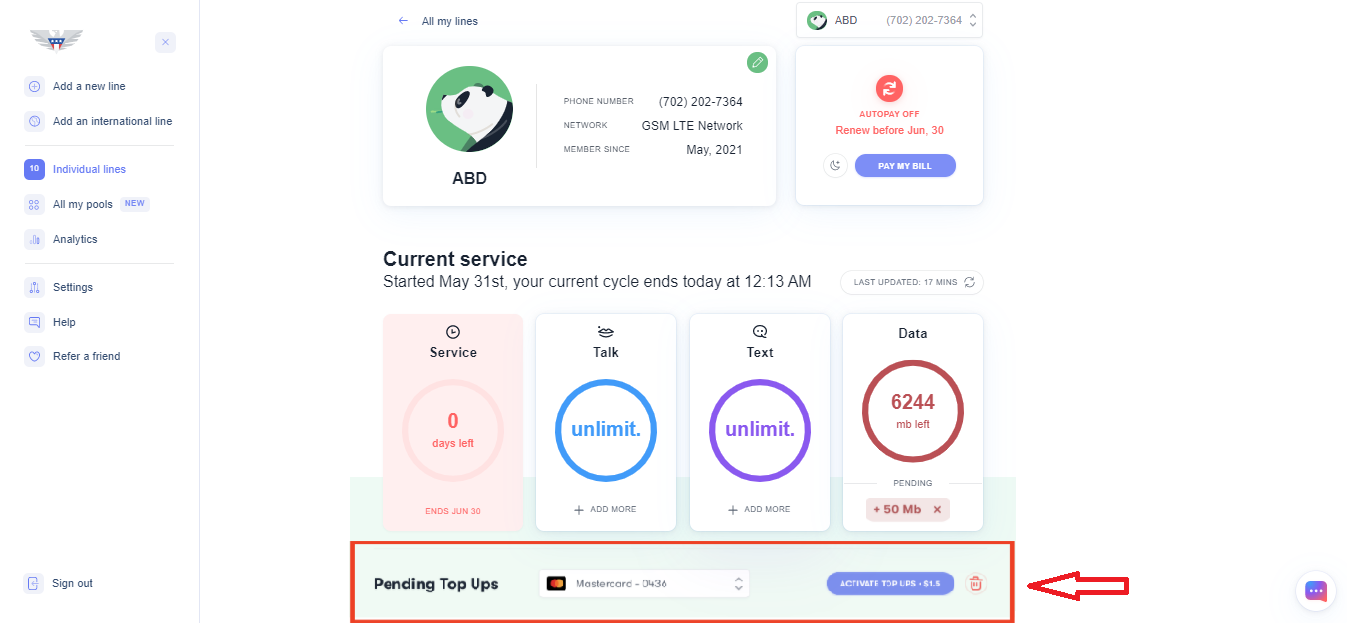 7. Click ''ACTIVATE TOP UPS'' to confirm
8. Your dashboard will be updated with the new balance
US Mobile App
Manage your phone plans anytime, from anywhere. Download the app for your iPhone, iPad, or Android device.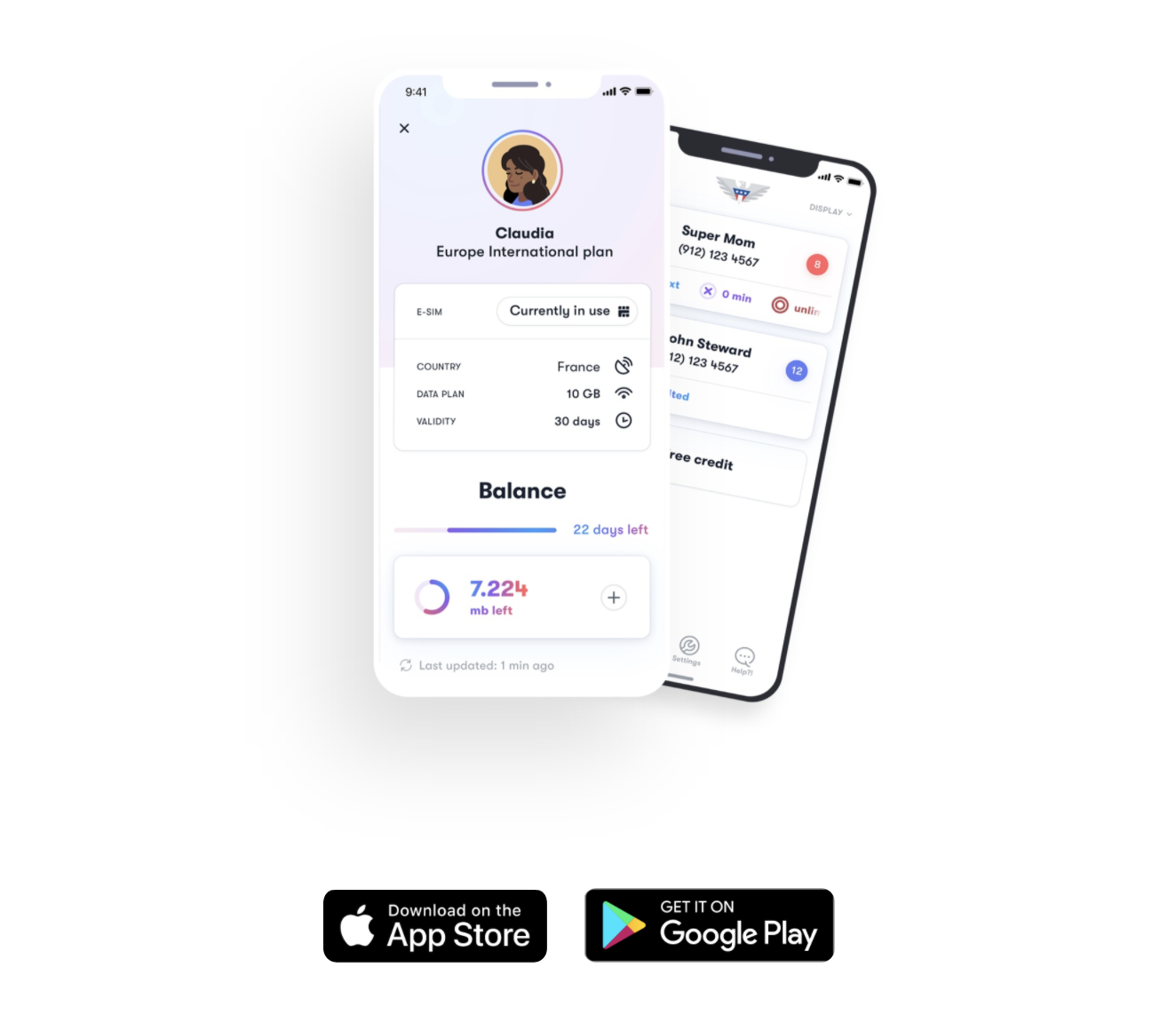 SMS Top-Up
You can also quickly check your balance or add more talk, text, or data on the go just by simply texting us at +1(888)878-1488. If you are running low, you can also easily Top-Up too. For example, Text "Top-up text 100" to get 100 texts.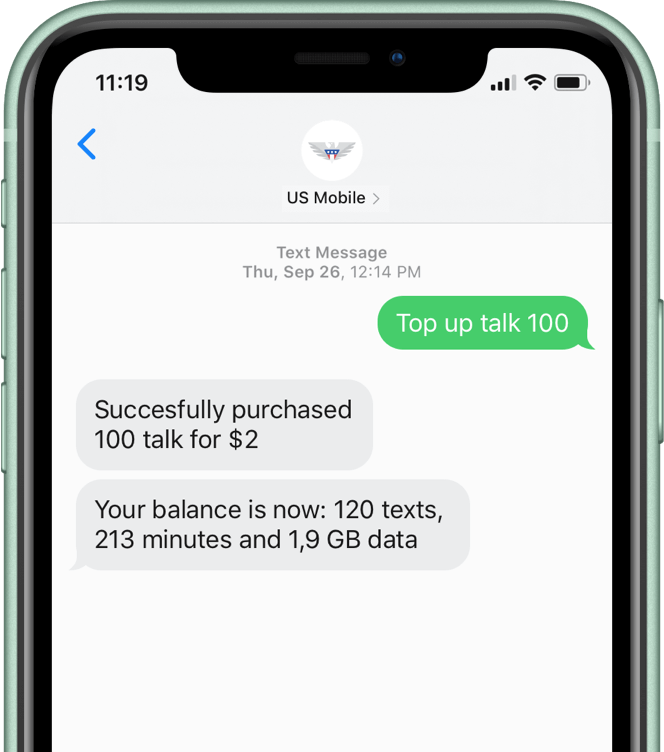 Will the Top-Up Rollover?
Yes! Unused minutes, texts, and data from Top Ups do roll over to your next billing cycle. The way they roll over depends on the network you are on.
On our GSM 5G Network, minutes, texts, and data from Top Ups are valid for 30 days from the date they were added to your line, regardless of when the base plan ends. Remember that you need an active line (with a base plan) to have service and use the unused minutes, texts, or data from Top Ups. 
On our Warp 5G Network, minutes, texts, and data from Top Ups roll over and the remaining amount is added to the next month's base plan, provided the next plan has been paid for in advance, or you have Auto-pay set up already, and the new plan or auto-pay includes a base plan of the same category as the top-up.
For example, if you want a Data Top Up to roll over to the next billing cycle, you must have data in your base plan for the next billing cycle.
If you need help or have questions, please feel free to contact us via call (​1-878-205-0088), or email us at help@usmobile.com, or via chat.