How do I activate my SIM card?
How do I activate my SIM card?
You've ordered your Starter Kit. Now it's time to activate your SIM card. It only takes 2-3 minutes. We'll walk you through each step in the video and written instructions below.
Steps to activate your US Mobile SIM Starter Kit
Create an account, or sign in if you already have one.
Log in to your US Mobile account by the website or using the app. On the menu on the left-hand side go to "Add a new line."

Click on "I'm ready to activate."
On the next page, use your phone's IMEI to confirm that it will work with our Super LTE network. If it's compatible, continue with the Super LTE network. If it's not compatible, go ahead and select the GSM LTE network, which is compatible with most devices.
You can read about the differences between the two networks here.
You can view the IMEI of your phone by dialing *#06*. It can be found on the silver sticker on the back of your phone, under the battery pack, or on the box, your phone came in.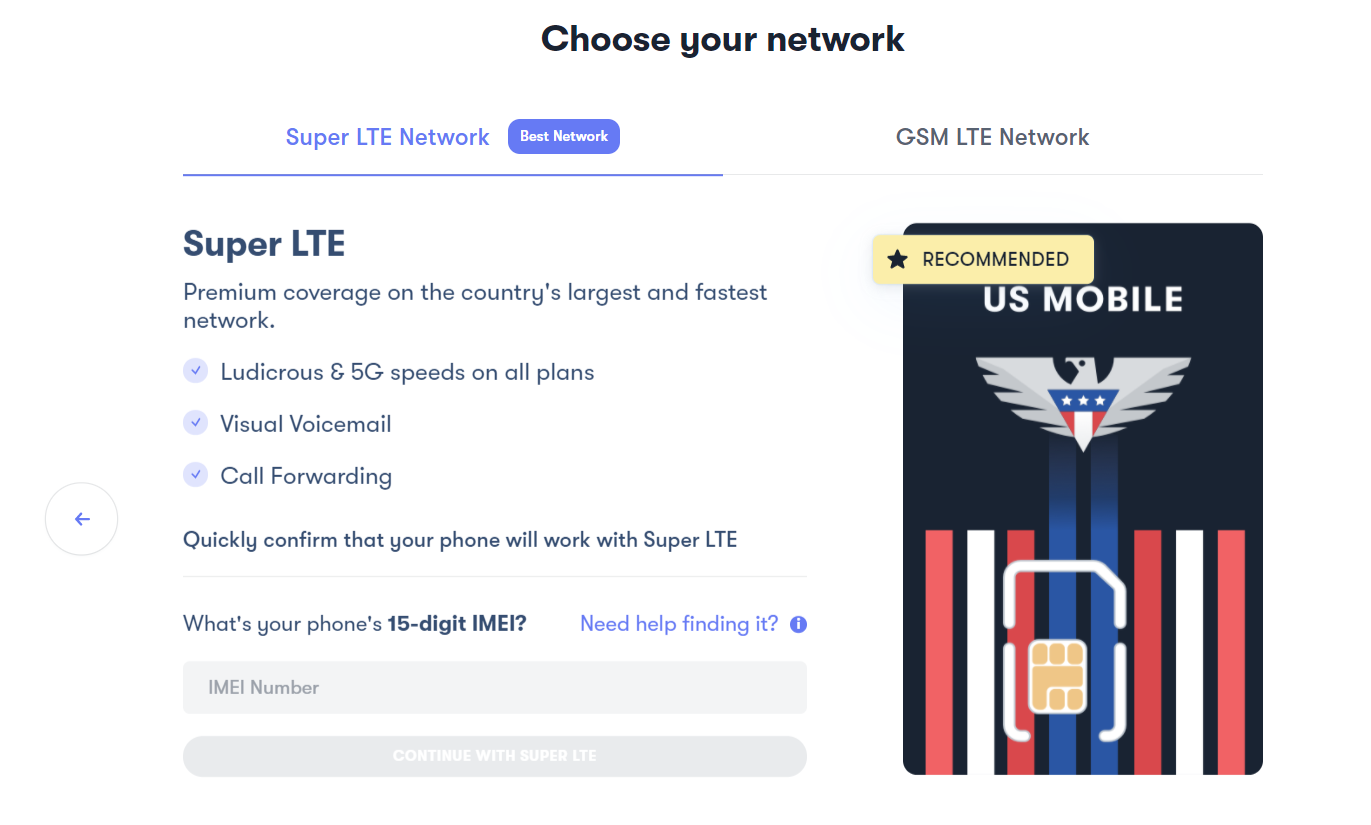 In the next step, enter your SIM card number (it is a 19-20 digit number) or choose it from a list of SIMs that was delivered to you and go to the next step.

In the next step, choose whether you'd like to "Get a new number" or "Transfer my number" from your previous carrier.

If you choose to get a new number, enter your ZIP code. This will help us get a number with an area code local to you.

The new numbers are randomly selected, preferably as per the ZIP code, and we have no control over number selections or the area codes.

If you would like to transfer your number over to US Mobile, select your previous carrier, enter your phone number, and the account number and PIN from your previous carrier.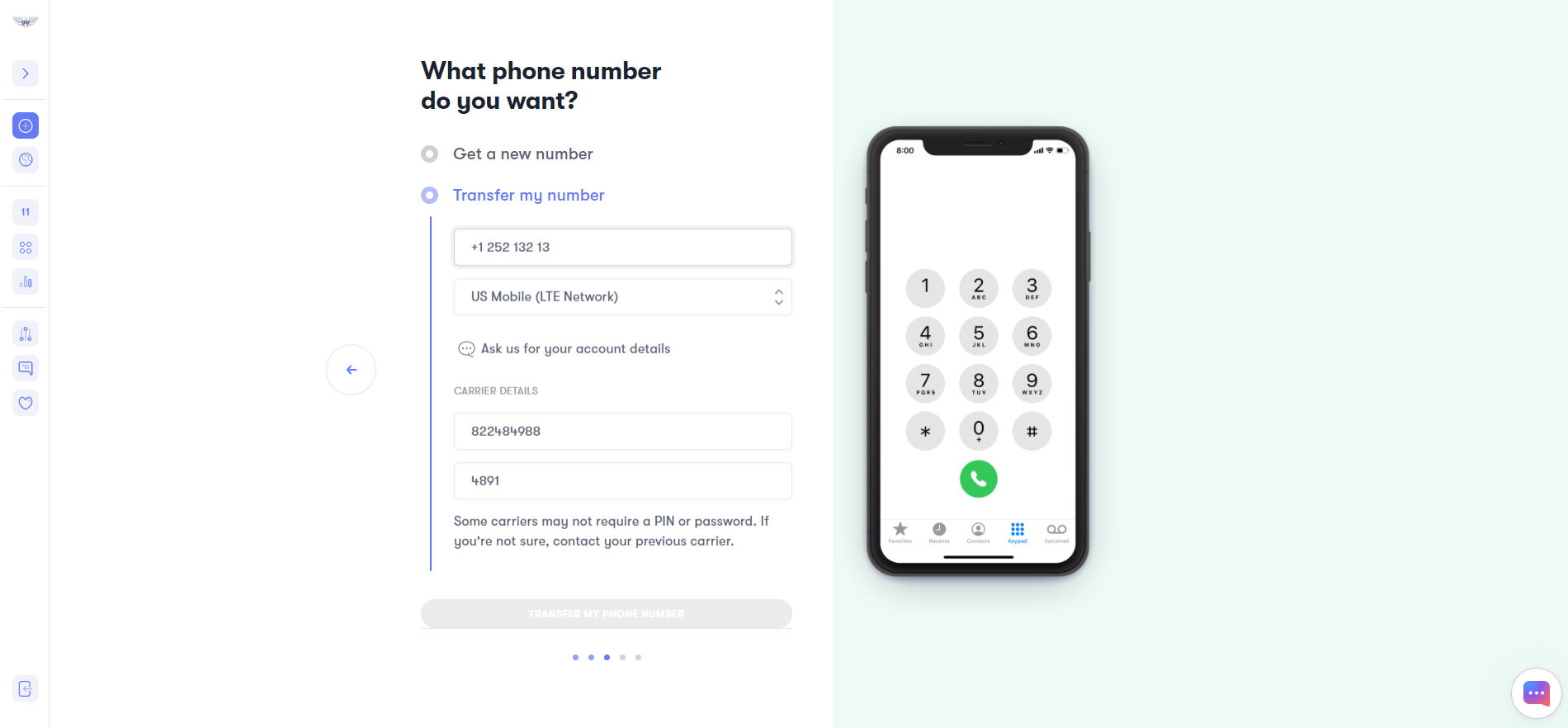 Next, choose one of our Unlimited plans, or build a custom plan that fits your needs!

Enter your billing information for the payment method of your choice. Turn on AutoPay if you want to avoid missing payments or wish to use a promo or referral code (it can be added where it says "Code" above the Total cost).
Select the checkbox to agree to our Terms and Privacy Policy.
Once you're ready, go ahead and Activate your line!
At this point, if you get a new number, you can insert the US Mobile SIM card into your device and start using it right away.
If you're porting a number, we'll email you when your number is ready to use, so feel free to keep using your old provider's SIM card till then.
If the activation does not go through, please note the error message at the top of the screen and let our support know via chat, call, or email us at help@usmobile.com.