How do I sign into my account?
How do I sign into my account?
Just visit the US Mobile website and click on "Sign in" in the top right corner. Use your registered email ID to log in. It'll be the same one that you used while creating your US Mobile account.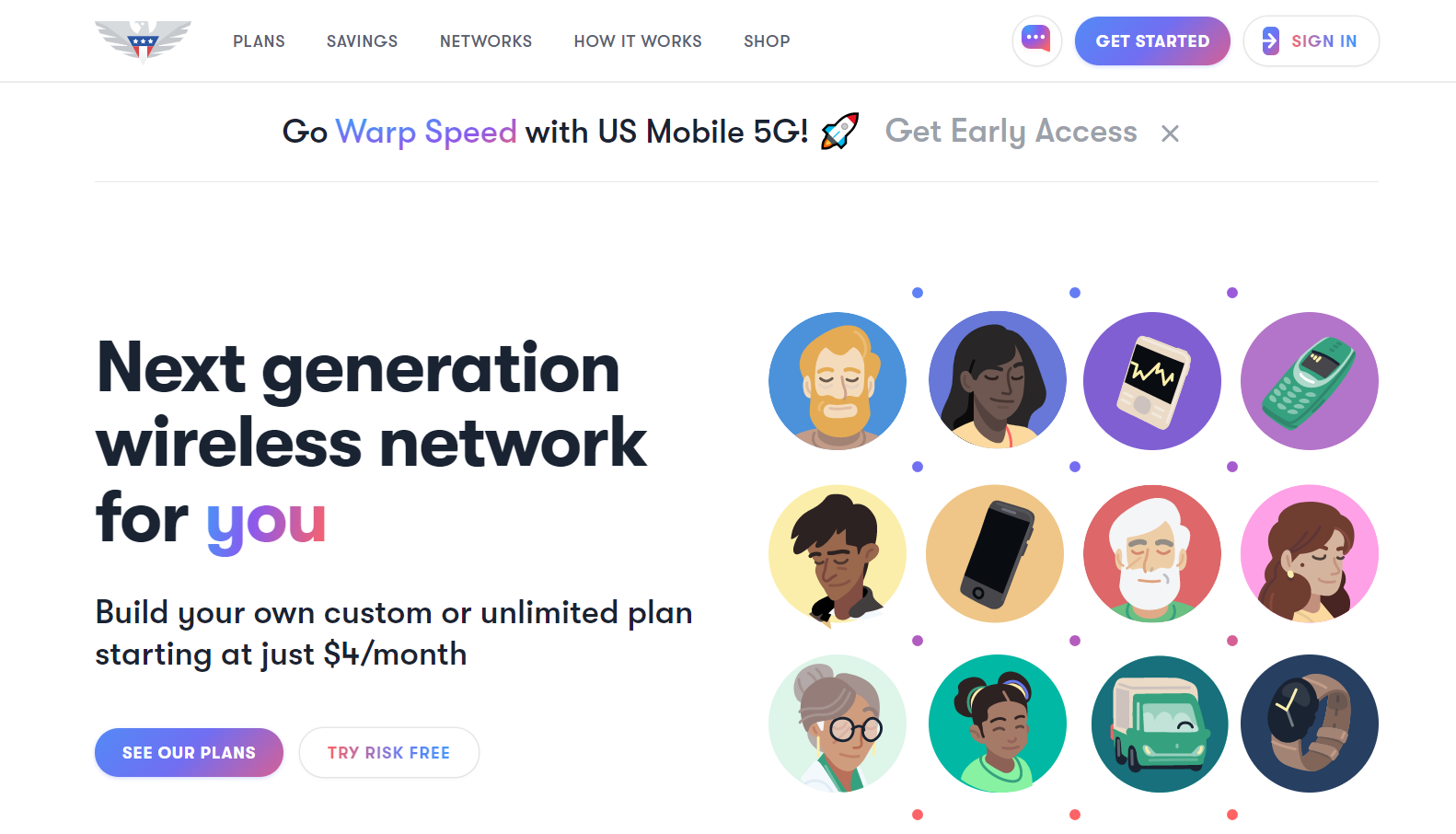 You can also log in with your US Mobile phone number instead of the US email ID. Acceptable formats for entry are 5158889999 or (515) 888-9999. If you have multiple SIM cards registered to the same account, any phone numbers will work to sign in.
Remember that passwords are case-sensitive, so watch out for the Caps Lock key! Also, make sure there are no spaces before or after the password as you type it in. It sometimes helps to first type your password somewhere else before copying and pasting it over.
I forgot my password
If you don't remember your password, click on 'Forget your password?'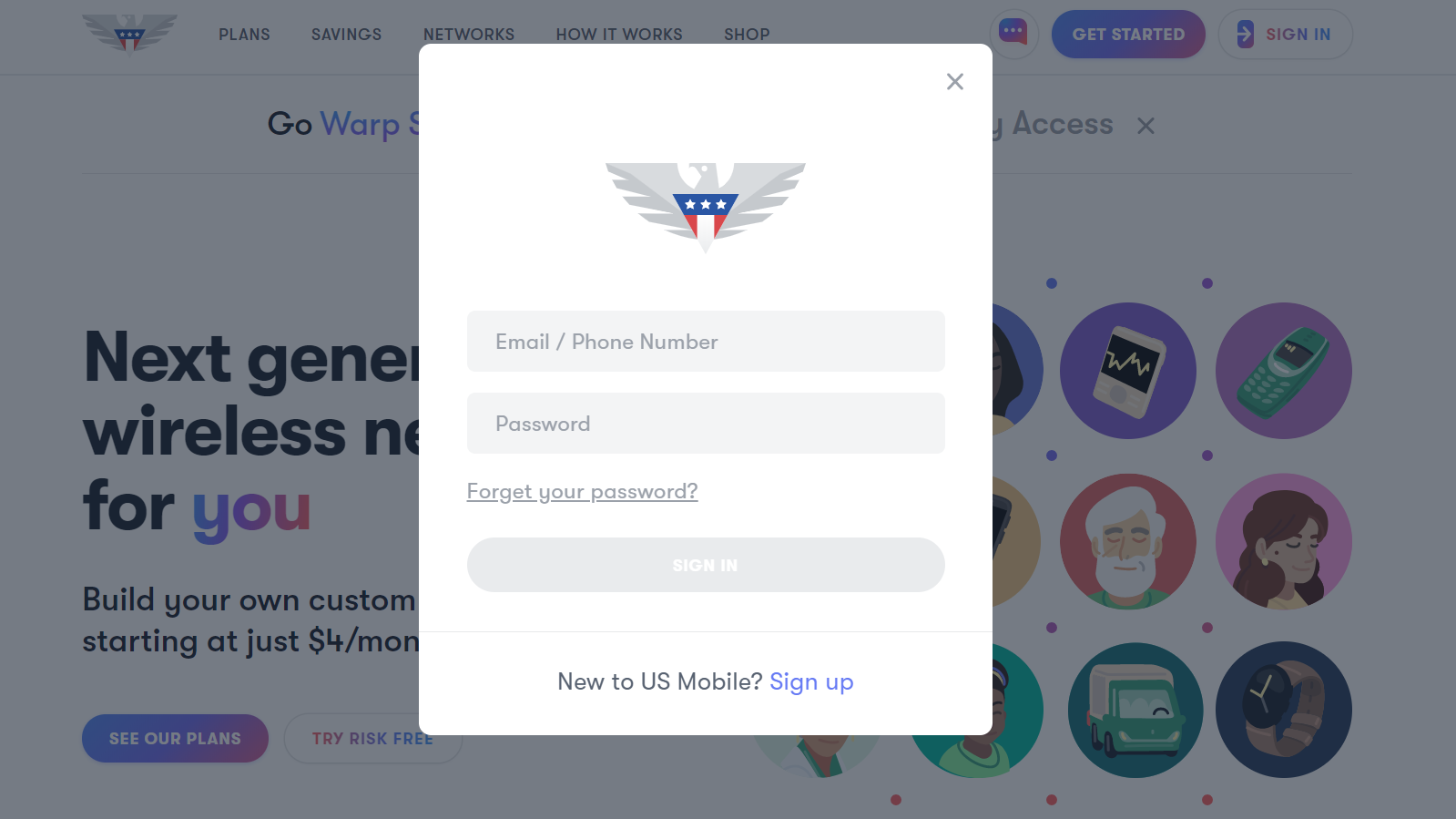 Next, enter your registered US Mobile email account and click "SEND NEW PASSWORD," An email with a randomly generated password should land in your inbox within a minute or two. If it's not there, check your spam/junk folder.
If you still don't find an email, please reach out to our customer support via chat, call (1-878-205-0088), or email help@usmobile.com.
Use this password to log in, and don't forget to update your password by clicking on "Settings" in the left-hand column from your dashboard. A good password should be easy for you to remember but hard for others to guess. A combination of letters and numbers is usually a good way to go. We firmly recommend NOT using the same password across multiple websites/services. 
If you are still having issues signing in, please refer to this guide. For further assistance, feel free to get in touch with support via chat, call (1-878-205-0088), or email help@usmobile.com.