Samsung Galaxy: Activate and install an international eSIM
Samsung Galaxy: Activate and install an international eSIM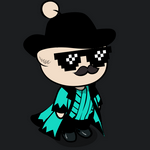 Updated by Hassan Imran
Steps to activate & install an international eSIM plan on a Samsung Galaxy
Before proceeding to activate & install an International eSIM plan, you will first have to buy an International eSIM plan. This International eSIM plan can be
bought
via US Mobile Dashboard, US Mobile app, or Global app.
Go to Settings > Connections > Tab on "SIM card manager"

Select "Add mobile plan"

Add your plan by using either a QR code or an activation code received at your registered email address.
Installing eSIM on other devices? Please check:
What should you do next? 
If you have any questions, please feel free to contact support.