Can I add a second line to my account?
Can I add a second line to my account?
Yes, you can! If your whole family is using US Mobile, it would make sense to have everyone's phone line under the same roof. Or if you're a business owner, having each employee's line under the same company account would let you exercise tight control over your monthly spending. 
Assuming you already have an account with US Mobile, adding a second line is as easy as signing into your account and clicking 'Add a new line', from your Account Dashboard.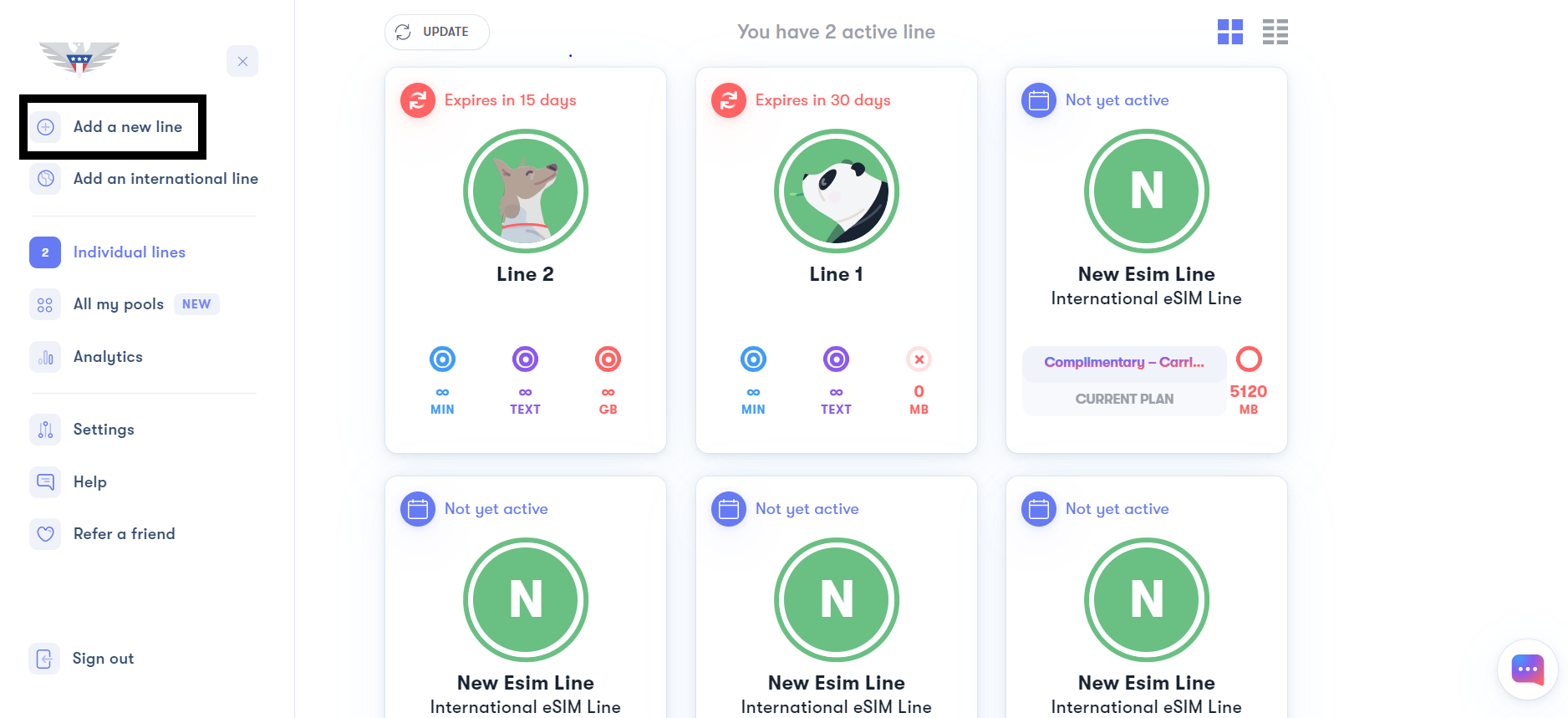 This will take you to the sim activation page. Click on "I'M READY TO ACTIVATE" to start the activation process. 
If you have any questions regarding the SIM activation process, you can also refer to this guide here.
Once you've activated the SIM card, your newly added line should appear on your dashboard. Sometimes, the line may not appear on the Account Dashboard, please reach out to us via chat, call, or email to get an update on the status of your line. Once the port request is completed, it should appear on your Dashboard!
If you have any questions, just reach out to our customer support and we'll be happy to help!