I don't have a phone. What do I do?
I don't have a phone. What do I do?
Updated by Taha Siddiqui
We have a wide range of new, unlocked, and pre-owned devices – from basic phones to smartphones – in our store.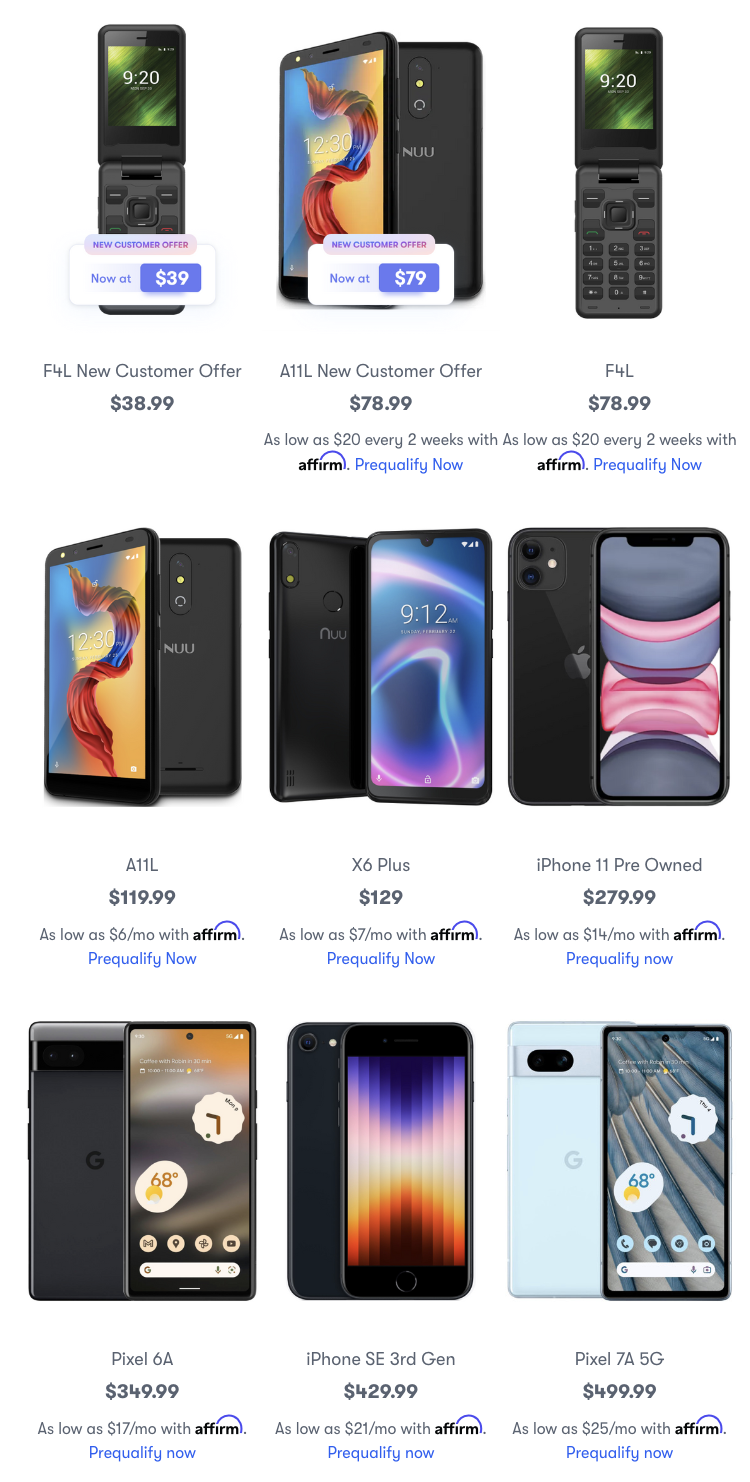 Buying an unlocked phone may appear to cost more upfront, but keep in mind that if you were locked into a contract, you probably paid 1.5-2 times the actual cost of the device over the term of your two-year contract.
Even if you paid through monthly installments, or purchased a $600 device for only $200 up-front, you likely paid more than the full ticket price over the contract period. It's how major carriers make a profit!
You can also finance a device with Affirm's easy buy now and pay later installment plans. See how to pay with Affirm by clicking here.
By purchasing an unlocked phone combined with the monthly savings you'll enjoy with US Mobile services, expect to save over the course of the next two years.