How to Buy (or redeem) an International eSIM plan
How to Buy (or redeem) an International eSIM plan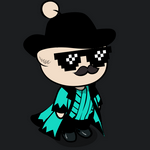 Updated by Hassan Imran
You will need an eSIM-compatible and not carrier-locked device to take advantage of US Mobile's International eSIM plans. See a 
full list of devices here. 
You can get an eSIM on our website or the US Mobile/Global iOS and Android app. 
On the US Mobile website
Go to app.usmobile.com
Sign up for a US Mobile account, or sign in if you already have one.
Click on "Add an international line". If you are on Mobile tap on "Add line"> "Add international data" on mobile.
Understand that our international eSIM plan is only available to eSIM-compatible and unlocked devices.
Click on "ADD AN ESIM LINE".
Search for available countries.
Select a data plan. If you have an Unlimited Premium line, you'll be able to see the complimentary plans as well. 
Give your line a name and select "CONTINUE WITH THIS PLAN"
Choose your preferred payment method, agree to the terms & privacy policy, and click on "ADD A NEW DESTINATION".
The following confirmation page will have your QR code. You can use that to install your eSIM.
You can go to the lines page to view your eSIM lines. Click on the eSIM lines > VIEW INSTRUCTION (Next to How to Install) to view the QR code again or manual installation instructions.  
On the US Mobile App
Sign up for a US Mobile account, or sign in if you already have one.
Tap on "Activate" at the bottom of the app
Tap on "Get an international data eSIM"
Search for available countries.
Select a data plan. If you have an Unlimited Premium line, you'll be able to see the complimentary plans as well. 
Give your line a name and select "Confirm line Name"
Choose your preferred payment method, agree to the terms & privacy policy, and click on "Checkout."
The confirmation page will have your QR code. You can use that to install your eSIM.
You can go to the lines page to view your eSIM lines.
On the Global by US Mobile App
Sign up for a US Mobile account, or sign in if you already have one.
Filter plans by monthly or annual duration or search your destination country in the search to pull up all available plans. iPhone
Hit the "Buy Now" button.
Go to Select a line > Add a new line > Give your line a name > Confirm
Select a payment method.
Read and agree to the privacy policy and terms and conditions.
Slide to Purchase.
Once the International eSIM plan has been purchased, you can activate your International eSIM by using the following guides.