What to expect after your international data purchase?
What to expect after your international data purchase?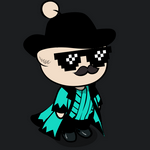 Updated by Hassan Imran
After I purchased an international data plan and installed the eSIM, when will my data plan start?
You can start using it as soon as you have purchased and activated the plan. Your plan will expire 30 days after it was purchased.
International data can't be used in the US.
If your cellular is not showing up or not working
If you have installed eSIM and find that you have no signal at your destination country, please follow the below guide on how to self-troubleshoot.
Make sure your phone is unlocked, check this article for how to unlock your device
Turn your phone off and on again
Make sure airplane mode is off
Make sure your data roaming is on for the intended plan
Is service available in the country you're visiting? Check our country list
Make sure you've set up your eSIM APN settings and cellular settings correctly
Are you experiencing slow data speed? 
If you exceed the data-usage limits of your international data plan, your data might stop working or you will notice slower network speeds. To check data usage, open Settings and tap Cellular, Cellular Data, or Mobile Data. Then look under the Cellular Data heading.
Data speeds for your US Mobile international eSIM are generally dependent on factors like the local networks' coverage, congestion, and prioritization.