What is AutoPay and how can I enable it?
What is AutoPay and how can I enable it?
AutoPay is a service that automatically uses a credit card or debit card that you've saved to automatically renew your phone plan before it expires. 
You can choose to put your line on AutoPay to avoid missing payments and resultant gaps in the service of talk, text, and data.
Exclusive discounts like our family plan, any recurring promo code added at the time of activation, or any service credit added to your line requires the AutoPay to be ON.
AutoPay charges your credit or debit card 2 days before your billing cycle ends, and and the plan will go live at the end of the current billing cycle. For example, if your plan expires on the 30th, AutoPay will charge your saved payment method on the 28th. You should also keep in mind that your AutoPay will be automatically switched OFF if you change your credit card.
You will still get an invoice via email detailing all charges.
How do you turn AutoPay On/Off?
Watch the video or read the instructions below:
"Sign In" to your account. You'll find yourself at the account dashboard.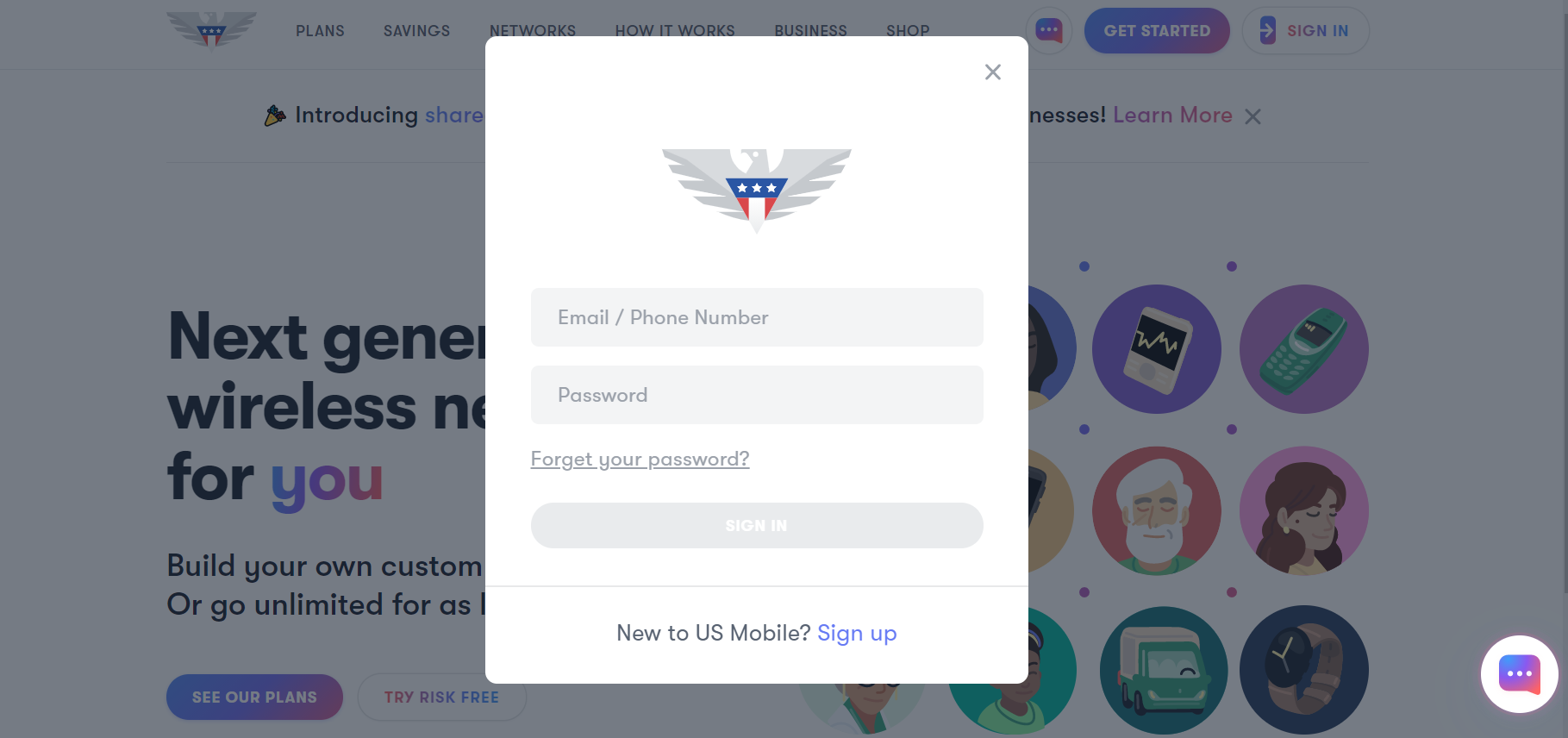 Click on the line you want to enable AutoPay on.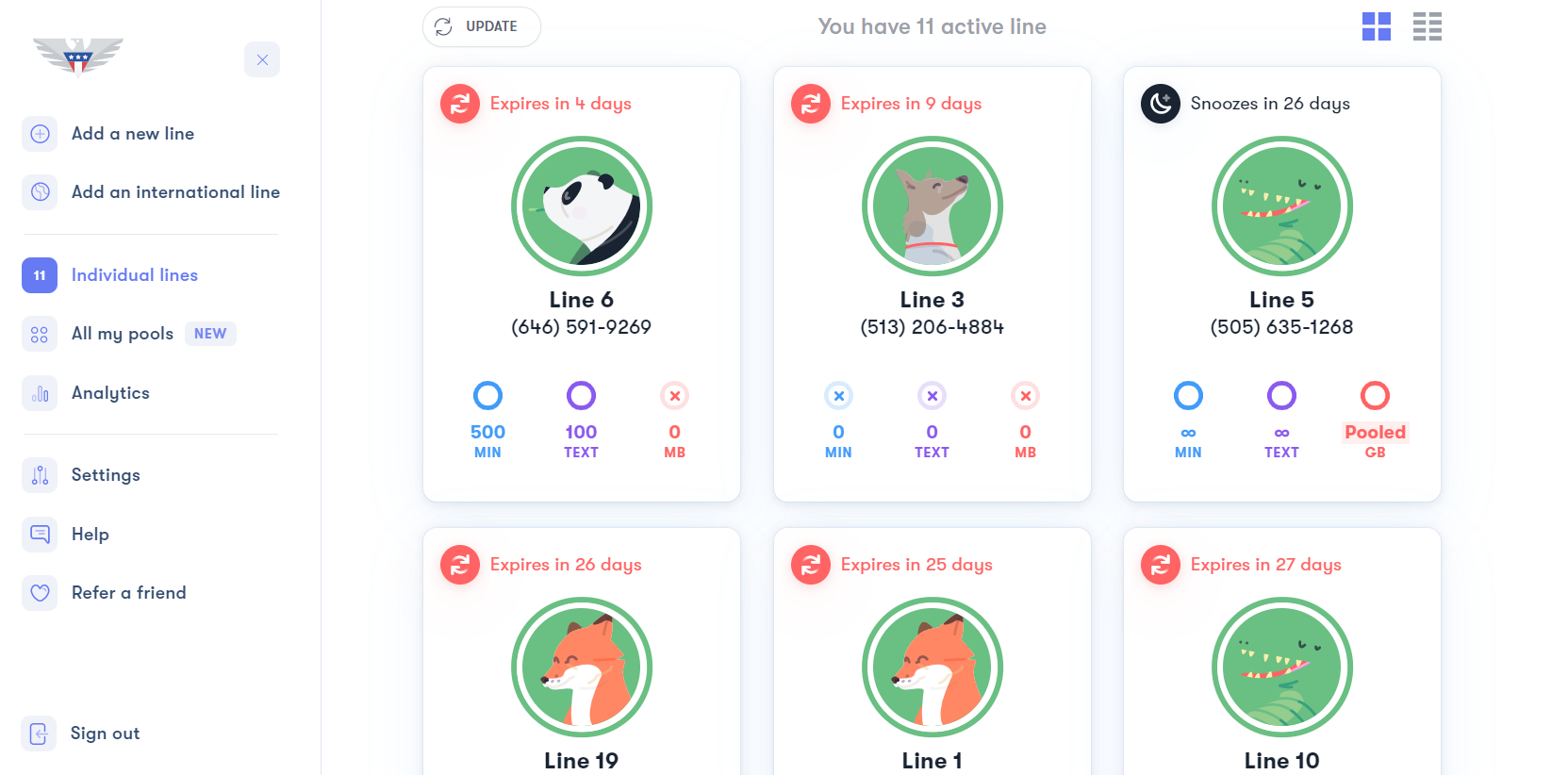 One way to tell if the AutoPay for this line is ON or OFF is what it says once you click on the line.

If it says "Pay My Bill," then the AutoPay is OFF.
If it says "Review My Plan," then the AutoPay is ON.
To turn AutoPay ON, click on the blue "Pay My Bill" button.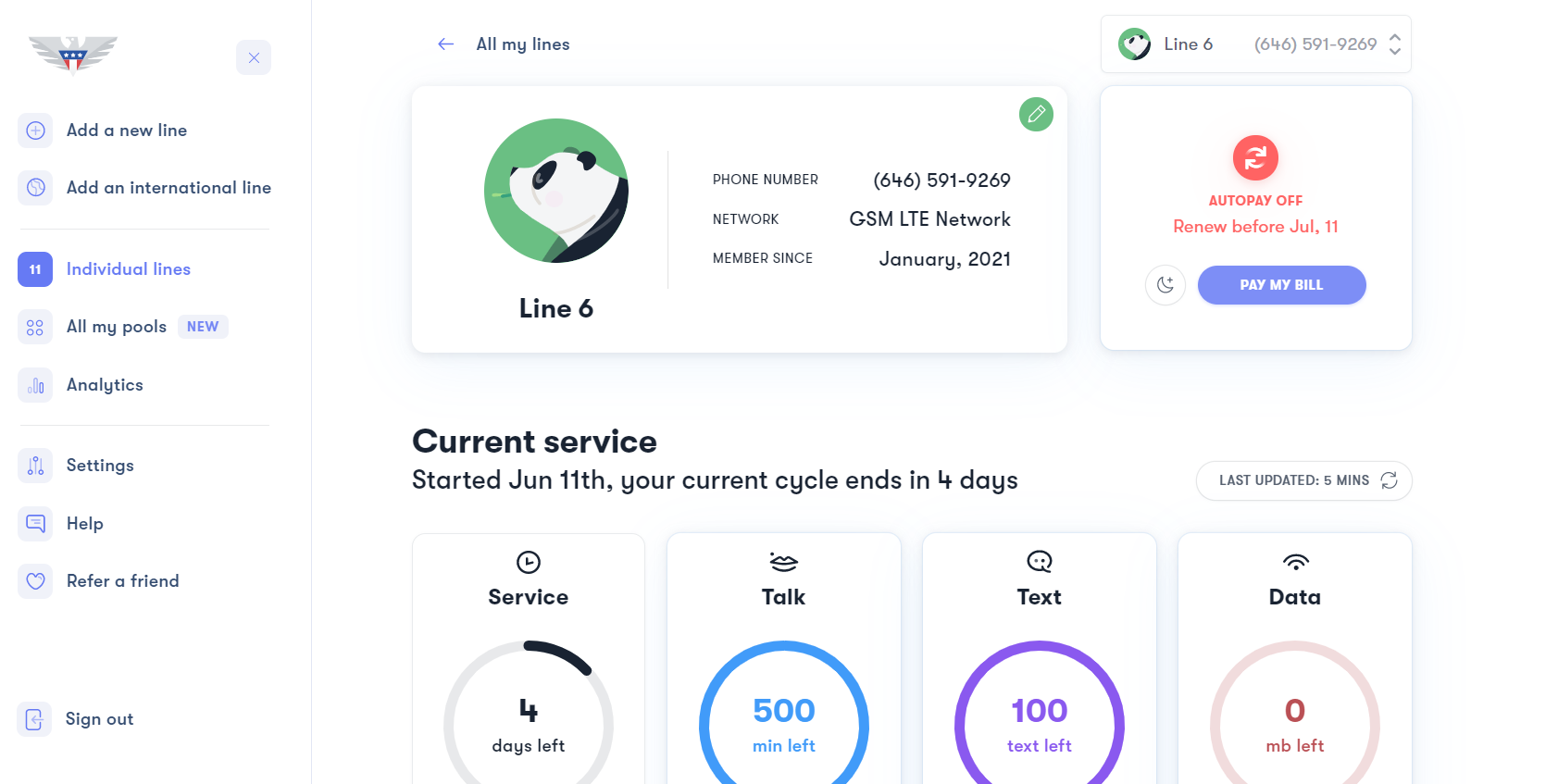 You will see the matrix of talk, text, and data options appear (just like at sign-up). You can select the plan of your choice for the AutoPay, make sure the AutoPay toggle is ON (it is ON by default).
If the AutoPay is ON, it will say "Save this Plan," and if the AutoPay is OFF, it will say "Pay My Bill,"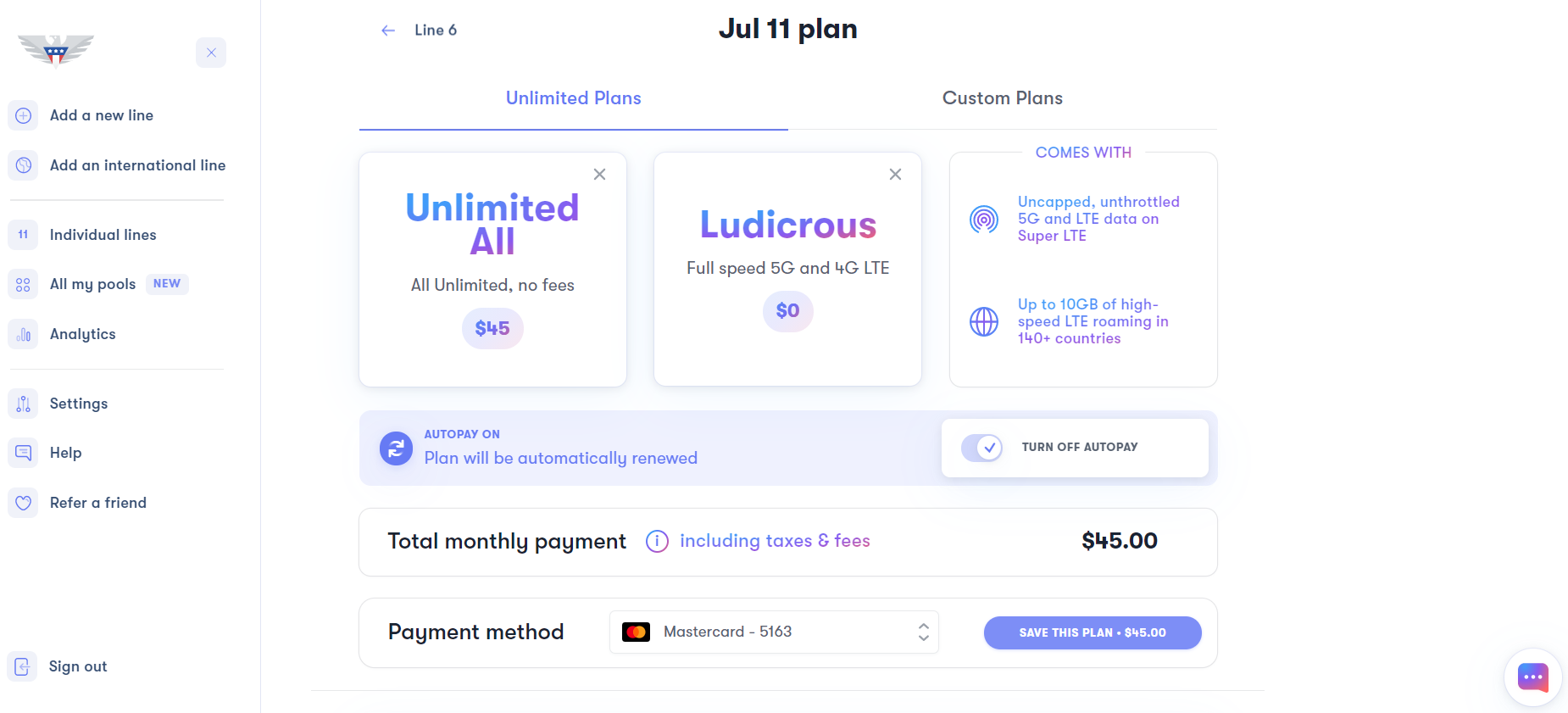 Once you're happy with your plan, click "Save this Plan" to finish setting up your AutoPay for this line. 
After you complete your checkout, the new plan will go into effect with the start of the new billing cycle.
Renew plan for the next month:
You can modify your AutoPay at any time by clicking on "Review My Plan" > "Change my plan", 
You can disable Auto-pay by simply clicking on "Review my plan" > "Cancel AutoPay" > "Yes, turn AutoPay OFF" on the line page.
If an AutoPay payment is declined, we will notify you via email, and the AutoPay will be turned off. You would have ample time in the next 2 days to log into your account, update the payment method, if need be, and then renew the service by manually paying for the service by keeping AutoPay OFF.
If you have any questions, reach out to our customer support, and we'll be happy to help!