I need to update the information on my port request
I need to update the information on my port request
Updated by Mushfiq Rahman
Port-in of landline or VoIP phone number takes 7-10 business days.
Port-in of most wireless numbers can take around 24 - 48 hours, depending on how quickly the previous carrier releases the line.
If you're porting your number into US Mobile, you will be required to enter the account number and PIN with your previous carrier during the activation process.
In case the information is wrong, our porting department will notify you via email. Till the information is correct and accurate, your old carrier will not release the number to US Mobile.
We recommend reaching out to your previous carrier for help locating your account number and PIN before initiating the port-in request with us.
You have the option to make updates to any information in your port request through your account dashboard.
Just click on the line and scroll down to make the changes.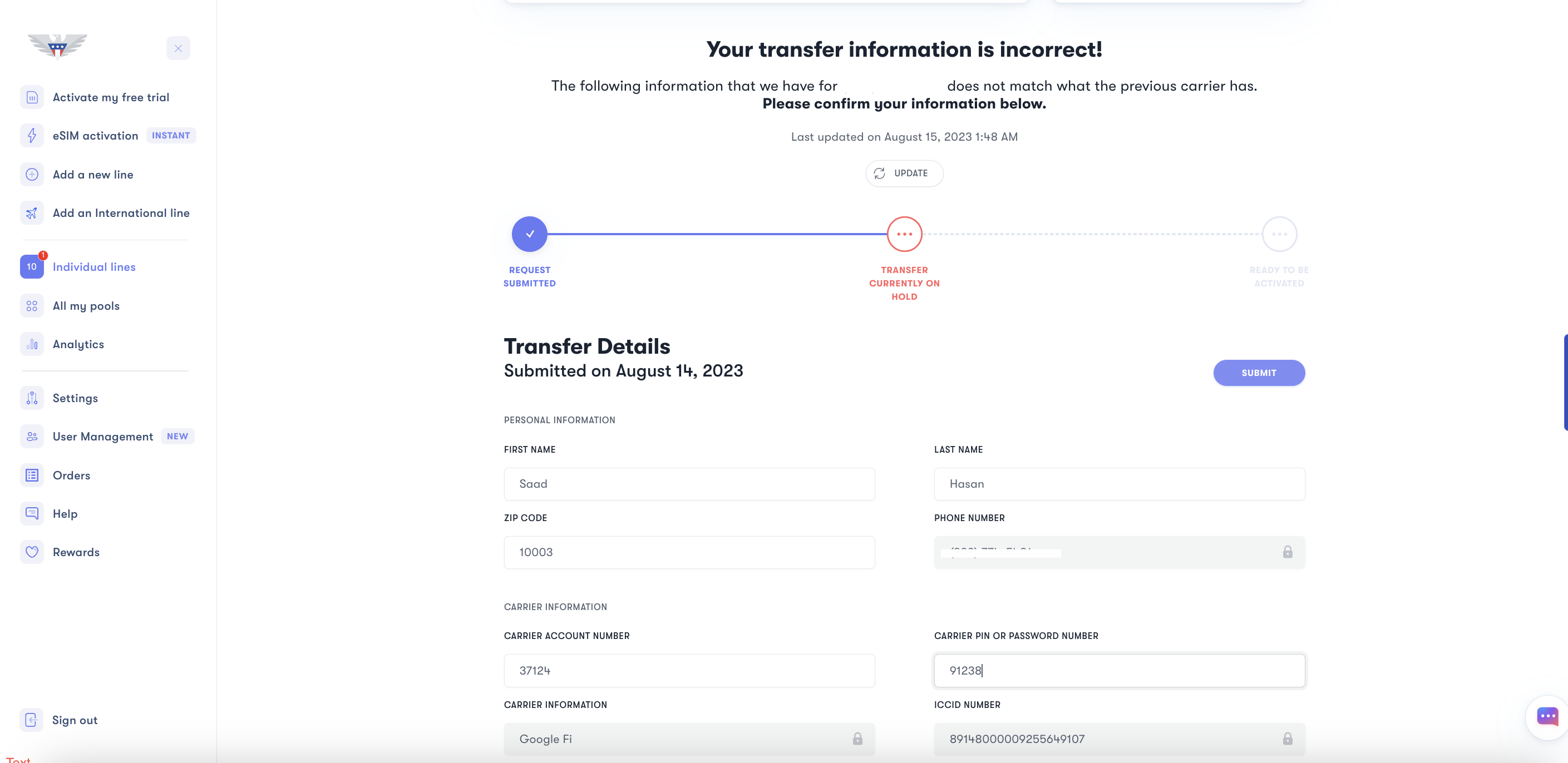 Furthermore, should you encounter any difficulties while making adjustments, please don't hesitate to get in touch with our support team through chat, phone call, or email.