Add-Ons_VoLTE - (Voice over LTE) - Simultaneous Voice & Data Calls: Requests
Add-Ons_VoLTE - (Voice over LTE) - Simultaneous Voice & Data Calls: Requests
Updated by Samana Batool
VoLTE (Voice over LTE) can be enabled by us on AP, only for Super LTE, for GSM LTE Access to VoLTE is enabled by default for all lines on GSM, you can't force device feature changes via network on GSM.
Data is required at times when you want to enable the VoLTE (Voice over LTE). However, it is NOT REQUIRED for the VoLTE (Voice over LTE) to work.
Device Compatibility Check - Super LTE
The Vot_HD_Voice feature cannot be enabled on a device that does not support it, which is why it is essential you check the device compatibility and its features before proceeding.
iPhone 6/SE and above support VoLTE on Verizon
For Android devices, Make sure you ask the customer for an IMEI and run it through Validate Device. The screenshot below shows how Validate Device on Admin Portal confirms whether the device supports VoLTE or not.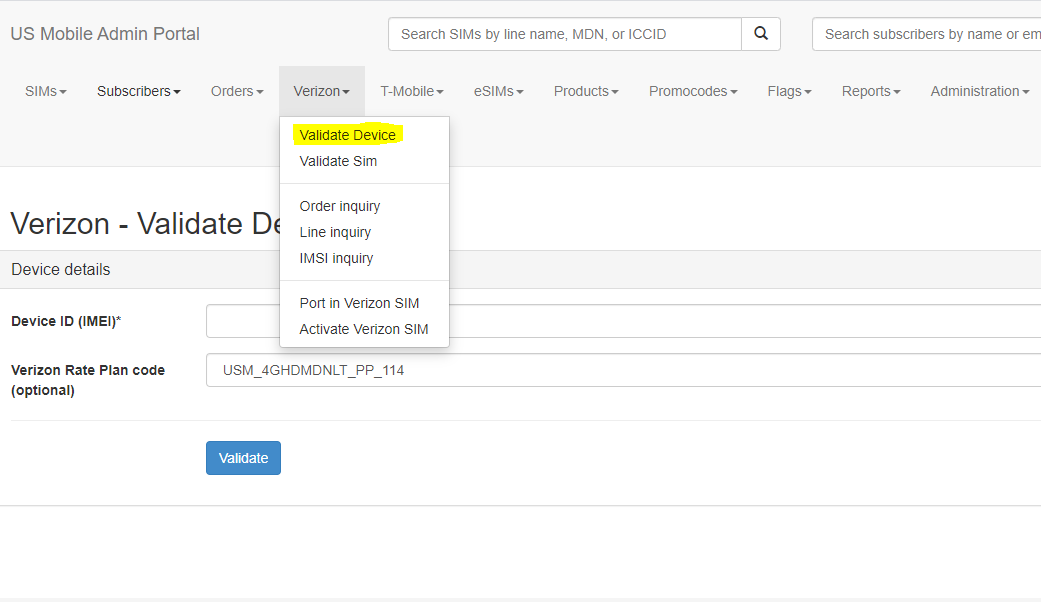 In the screenshot below, "Y" in front of HD Voice means the device supports VoLTE. "N" or empty column in front of HD Voice means the device DOES NOT support VoLTE.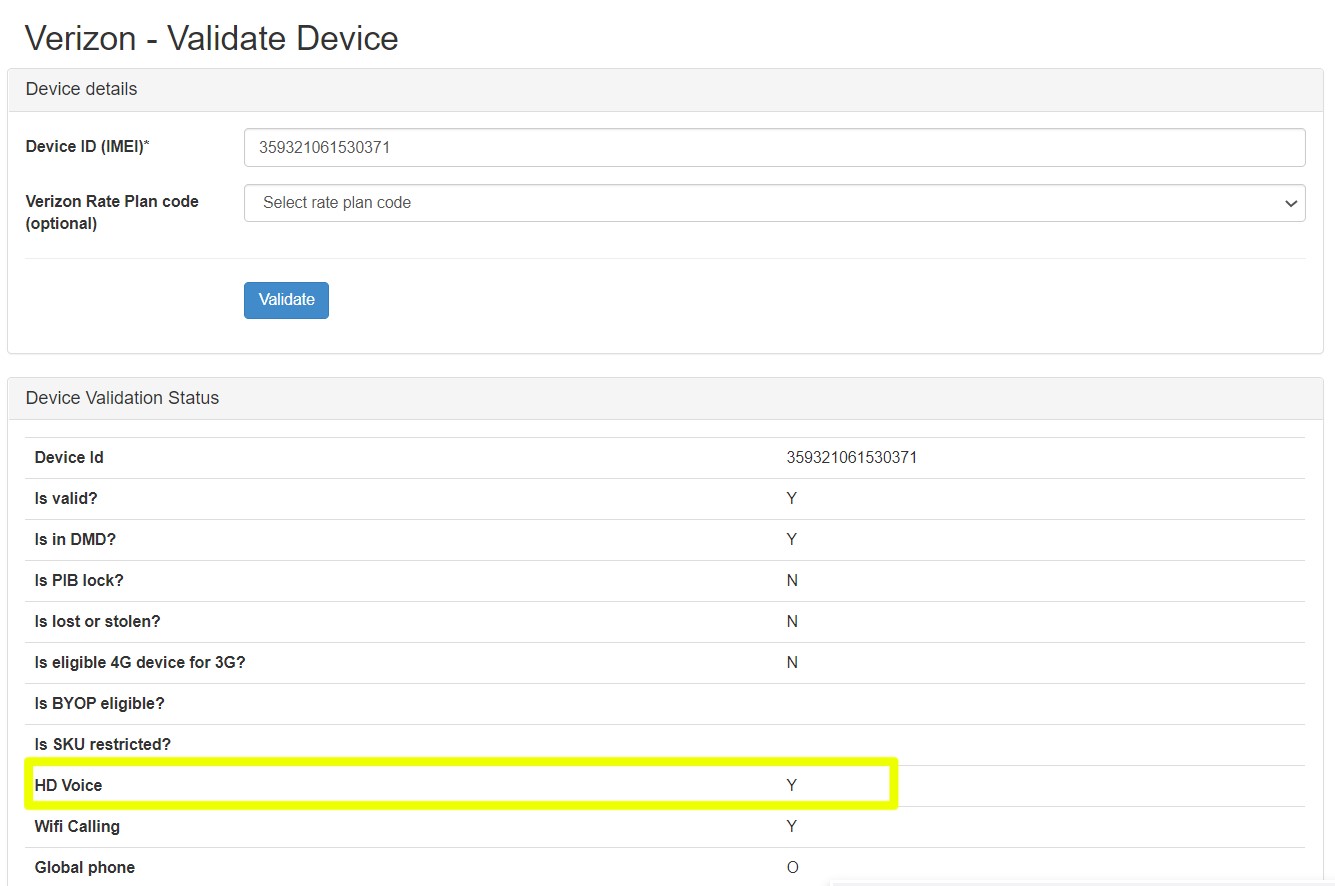 PSS should only proceed to enable the VoLTE if the device supports HD Voice
Enabling VoLTE
Make sure you Sync the Sim page before going to Sim Features.
VoLTE

If turning on:

Turn on VOT_HD_VOICE (enable it in featured on AP)

If turning off:

Turn off VVM_IPHONE (disable it in featured on AP)
Turn off HD_VVM (disable it in featured on AP)
Turn off CDMALESS (disable it in featured on AP)
Turn on R20_DATATIER (enable it in featured on AP)
Turn on UBVM (enable it in featured on AP)
Here is a step by step description for you:
Go into Features on the SIM page on AP.

Scroll to the bottom and select VOT_HD_VOICE from under 'Unsubscribed features'.

Click 'Change' and wait for the change to be made. The page will refresh once, displaying the message, 'Feature change in progress.' This page will refresh automatically after a few seconds', then refresh again and land back on the SIM page. Sync the Sim page to allow the feature to be provisioned to the line.
Once done, ask the customer to restart and enable VoLTE on their phone:

On iPhones, this can be done in Settings > Cellular > Cellular Data Options and set Enable LTE mode to Voice and Data OR Settings > Mobile Data and tap Enable LTE and set mode to Voice and Data.
Android devices will typically have an option labelled 'Advanced Calling' or 'Enhanced 4G LTE Mode' under Settings > Mobile Networks or thereabouts.
Some phones, like the ZTE Cymbal C, switch on VoLTE automatically after restart, with no visible option under Settings.

Add comments to SIM Page:
Request: VoLTE Enabled