Plans_Family Plans (Multi-line Discounts)
Plans_Family Plans (Multi-line Discounts)
Updated by Shehryar Ejaz
Does US Mobile have Family Plans?
Please use the relevant canned response:
Family Plans Intro- Chats
Family Plans Intro- Emails
Yes we do, but customers do not get the stipulated rates upon activation, so we have to guide them accordingly.
Multi-line Discounts
Multi-line discounts are aimed at the average American family, who want to enjoy a premium network and service at a family budget. This is our way of encouraging our valuable members to bring in their families, all under one account - easier to manage, easier to pay, and cheaper overall.
The multi-line discounts are activated automatically on all accounts that meet the following requirements:
The account has 2 lines or more and at least 2 of those lines have Unlimited All plans.
All lines with Unlimited All plans have Auto-Pay turned on.
| | | |
| --- | --- | --- |
| Lines | With MLD, Cost per line | With MLD, Total Payable  |
| 1 | $45 (inclusive of taxes/service fees) | $45.00 |
| 2 | $30 (inclusive of taxes/service fees) | $60.00  |
| 3 | $25 (inclusive of taxes/service fees) | $75.00  |
| n | $25*n | $25*n |
How can a Customer get a family plan if I don't have any lines with US Mobile?
Share the following instructions with the customer:
Log on to your US Mobile dashboard and select 'Add a new line'.
You will have to add each line one by one, either a new number or transferring from an old carrier.
For the first three lines, you will be charged in this order (Given that you keep your AutoPay on for all of the lines):
$45 for first line.
$30 for second line.
$25 for third lines.
$25/line for the remainder of the lines.
If the customer is adding 3 or more lines, each line should cost him $25, and whatever was charged above, for instance, $15 in the first activation, and $5 on the second activation. We'll credit it right away, by using our internal promocodes for adjustment in coming bill.
If however, a customer needs a refund, instead of a credit, you can go ahead and do that.
Log a refund instead of a service credit only if customers insist on a refund.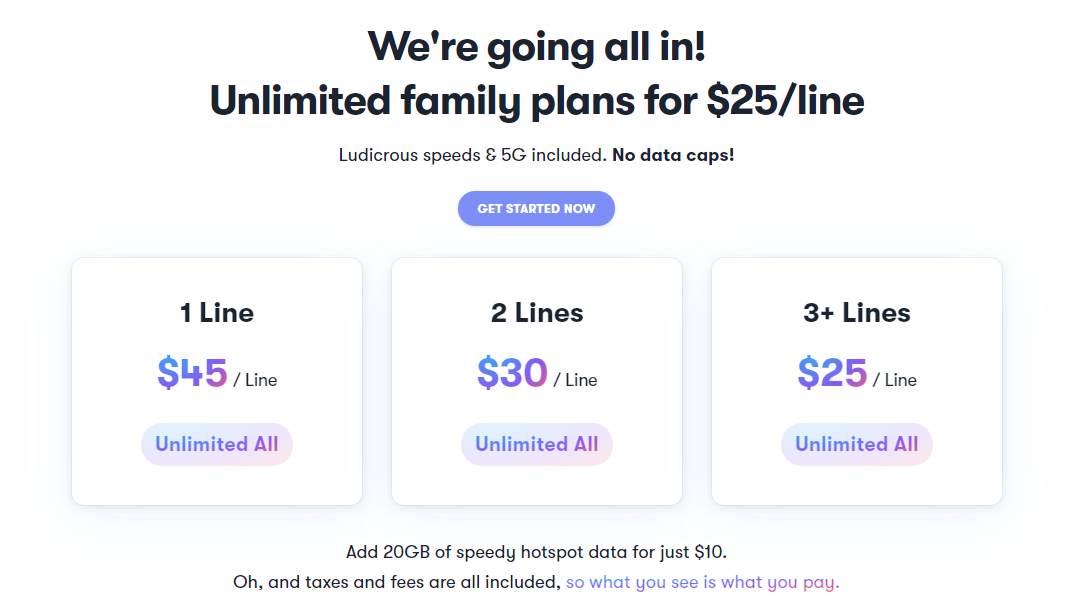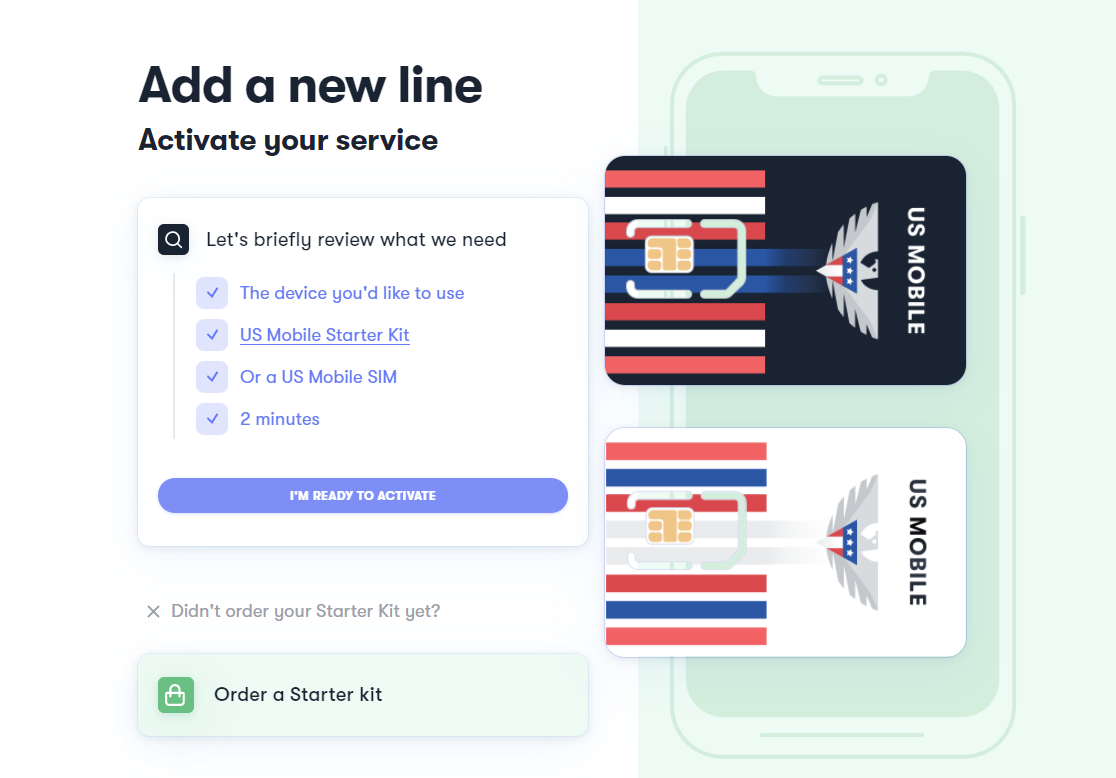 Can we bill each line separately?
Yes, each line can be billed separately. Customers can have multiple credit cards on one account. The one selected from the drop down menu, will be used for purchase.
If a customer reaches out with any bill-related questions, please ask them to check their order history by logging in and going to settings > order history.
If they insist on finding out from you, Do
NOT
provide them any sensitive information without
proper verification.
FAQ
Are multi-line discounts automatically applied?
Multi-line discounts are automatically applied to all Unlimited All lines belonging to the same account as long as Auto-Pay is turned on.
Will promo codes work on multi-line discounts?
Multi-line discounts will work with promo codes. Since promo codes are for each individual SIM card, the discount will only apply to that single line, not the whole account.
Does Auto Pay have to be on for multi-line discounts to apply?
Yes. AutoPay needs to be on for multi-line discounts to apply. If AutoPay is not turned on during the start of a billing cycle, multi-line discounts will not be applied.
Do I have to pay all lines with the same Credit Card? Can I switch lines for different discounts?
Different lines within the same account may have different Credit Cards, or the same - the multi-line discounts will be applied accordingly.
Will I see these discounts while I'm activating my 2nd, 3rd, 4th (and so on) lines
Yes, as you activate your multiple lines, you'll be able to see the discount you're receiving on each line. Please feel free to reach out to us if you face any issues and we will look into it for you.
Will I still get Perks?
Users with multi-line discounts active on their lines will still get US Mobile Perks for multiple lines. Pick one perk with 3 Unlimited All lines, and one more with 4 Unlimited All lines, and verify it with us. Customers with 4+ unlimited all lines will not have any additional perks apart from the perks already received with 4 unlimited all lines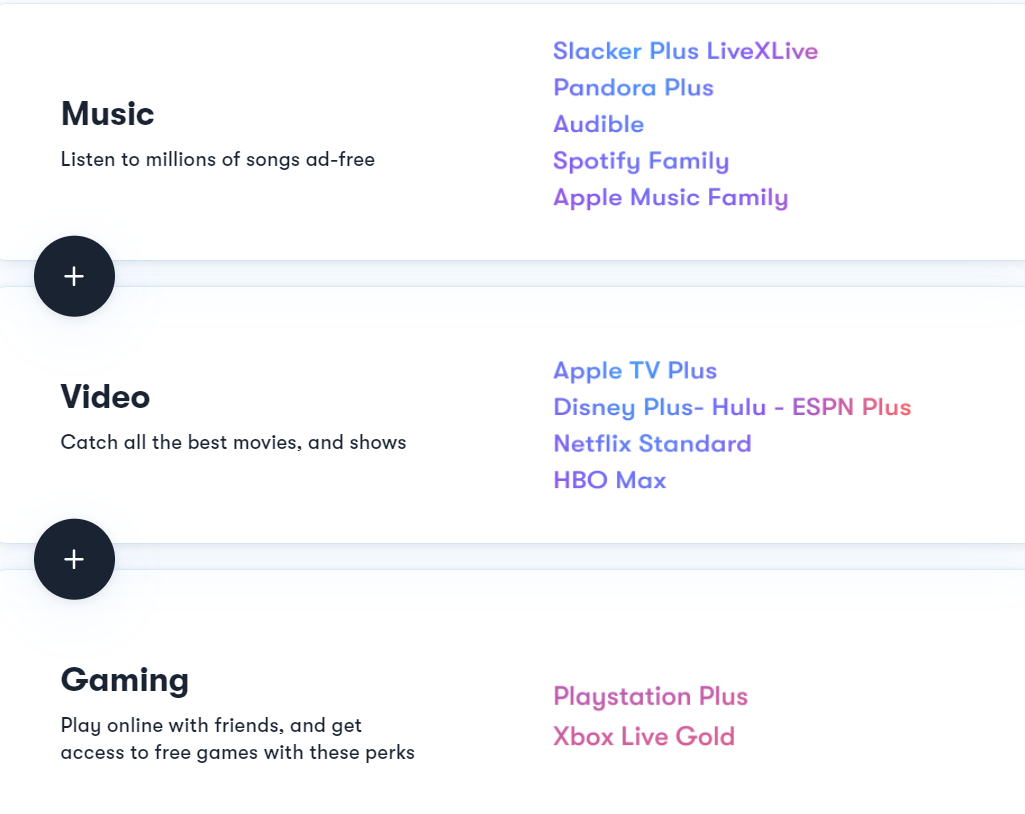 Will my additional Ludicrous and/or hotspot add-ons affect my lines?
Multi-line discounts will not be affected by any Unlimited All Top Ups (Hotspot). Hotspot is available for $10 for 20GB of data, and it'll be added on top of the charge going through (eg: if three lines; each line will be charged $35 ($25 + $10)). Ludicrous speed is included in all Unlimited All plans.
Are the plans (data, texts and minutes) pooled or individual?
Each line is individual with separate Data, texts and talk on their Unlimited All plans (read: Terms > Reasonable Use Policy). All services will be individual to a line. Data in Unlimited All plan is NOT pooled with other lines.
Are multi-line discounts available only for unlimited bundle (not unlimited all) plans?
Multi-line discounts are only available for lines with Unlimited All plans.