Navigation_Account / Dashboard
Navigation_Account / Dashboard
Updated by Saad Akhtar
For Navigation in Apps refer customer to
this Guide
.
How can a customer create an account?
How can customers close an account?
If the customer reaches out to you, please follow the proper verification process and warn the customer that he will lose an access to the account and all the lines in the account. If the customer agrees then go to subscriber profile and click on "Modify", change status to "Disabled" and Save.
How can a customer sign in to their account dashboard?
They need to visit www.usmobile.com, followed by clicking on 'Sign in' on the top right corner of the webpage.
They can use their US Mobile account's Email ID and password to log-in. It'll be the one which they used to create their US Mobile account at the time of placing their first US Mobile order.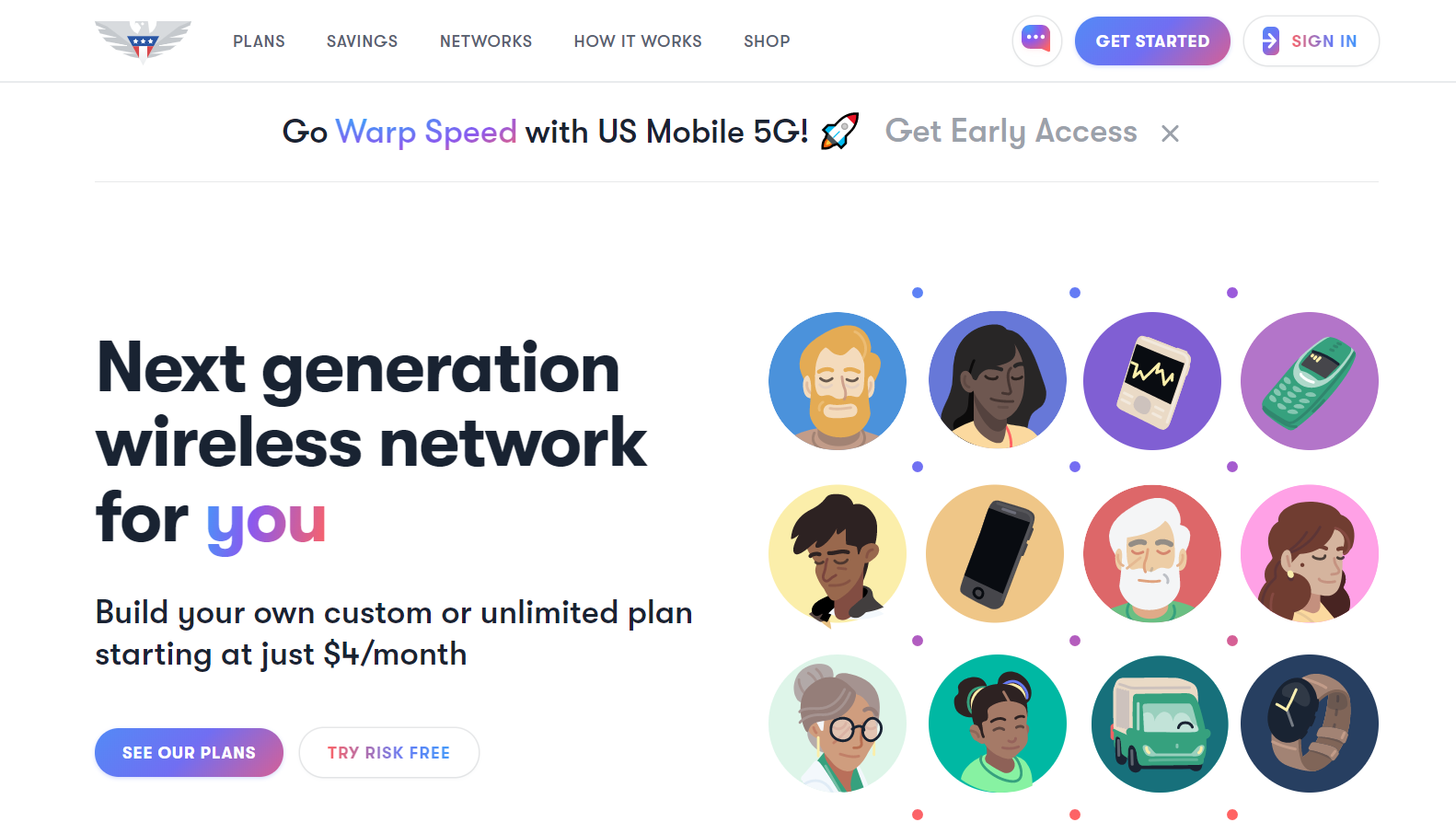 They can also log in with their US Mobile phone number instead of the US email ID. Acceptable formats for entry are 5158889999 or (515) 888-9999. If they have multiple SIM cards registered to the same account, any of those phone numbers will work to sign in.
Remember that passwords are case-sensitive so they need to watch out for the Caps Lock key! Also, they need to make sure there are no spaces before or after the password as they type it in. It sometimes helps to first type the password somewhere else before copying and pasting it over.
How can a customer name their phone lines?
If a customer has multiple phone lines in their account, they can assign them names and pictures to make it easier to identify which line belongs to who. 
For this, they can Sign into their account.
After that ask them to click on the line they want to name/rename.

They will have to click on the Edit icon in the box which shows the phone number.

 Here they can enter the name, upload a picture, and can specify with which device the line is registered.

After this they just need to click on Save Changes to save the changes.
How can a customer add a second line to their account?
Assuming that the customer already has an account with US Mobile, he can add a second line by signing into his account followed by by clicking on 'Add a new line' and then clicking on 'ACTIVATE SIM CARD'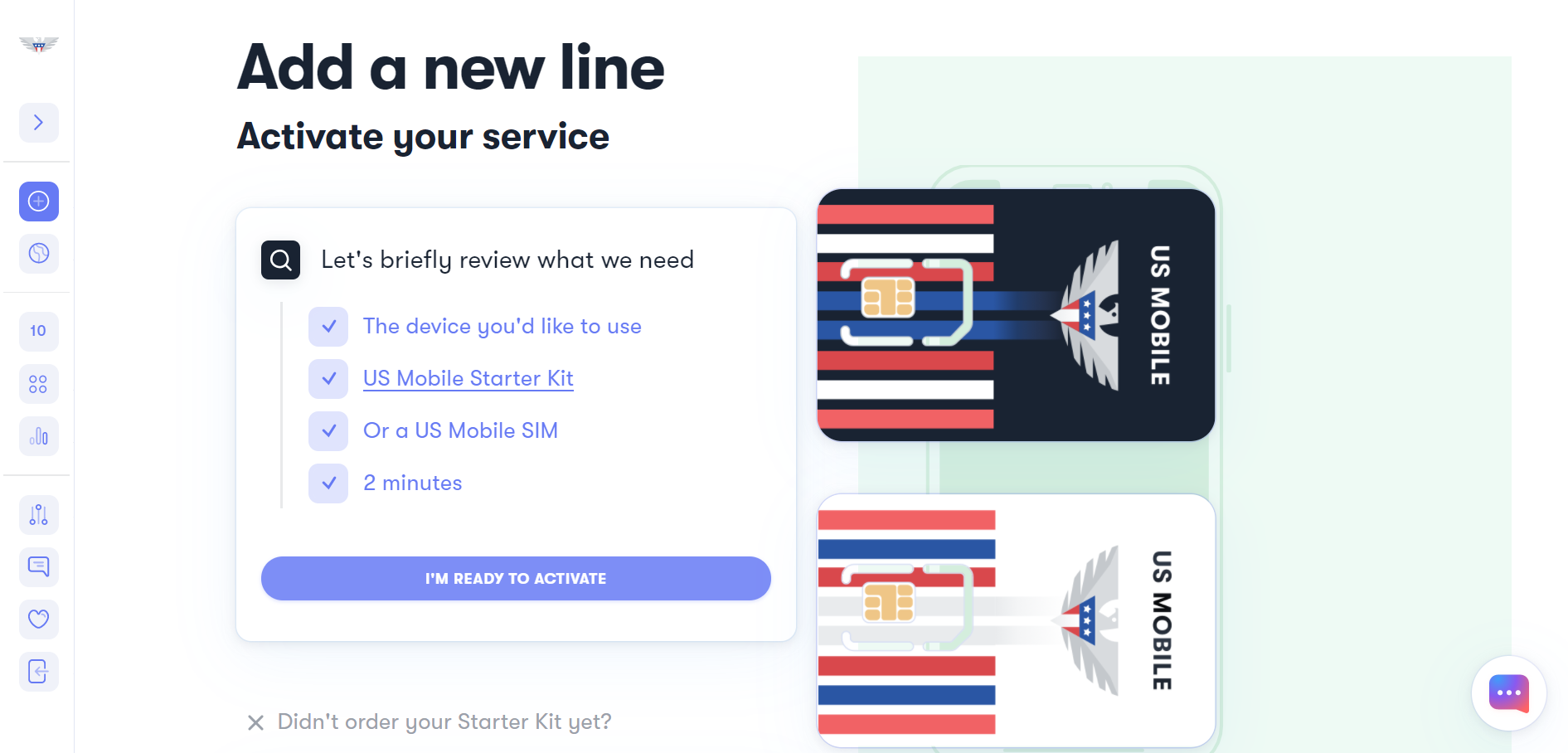 This will take the customer to the sim activation page. After which he can click on Let's Begin to start the activation process.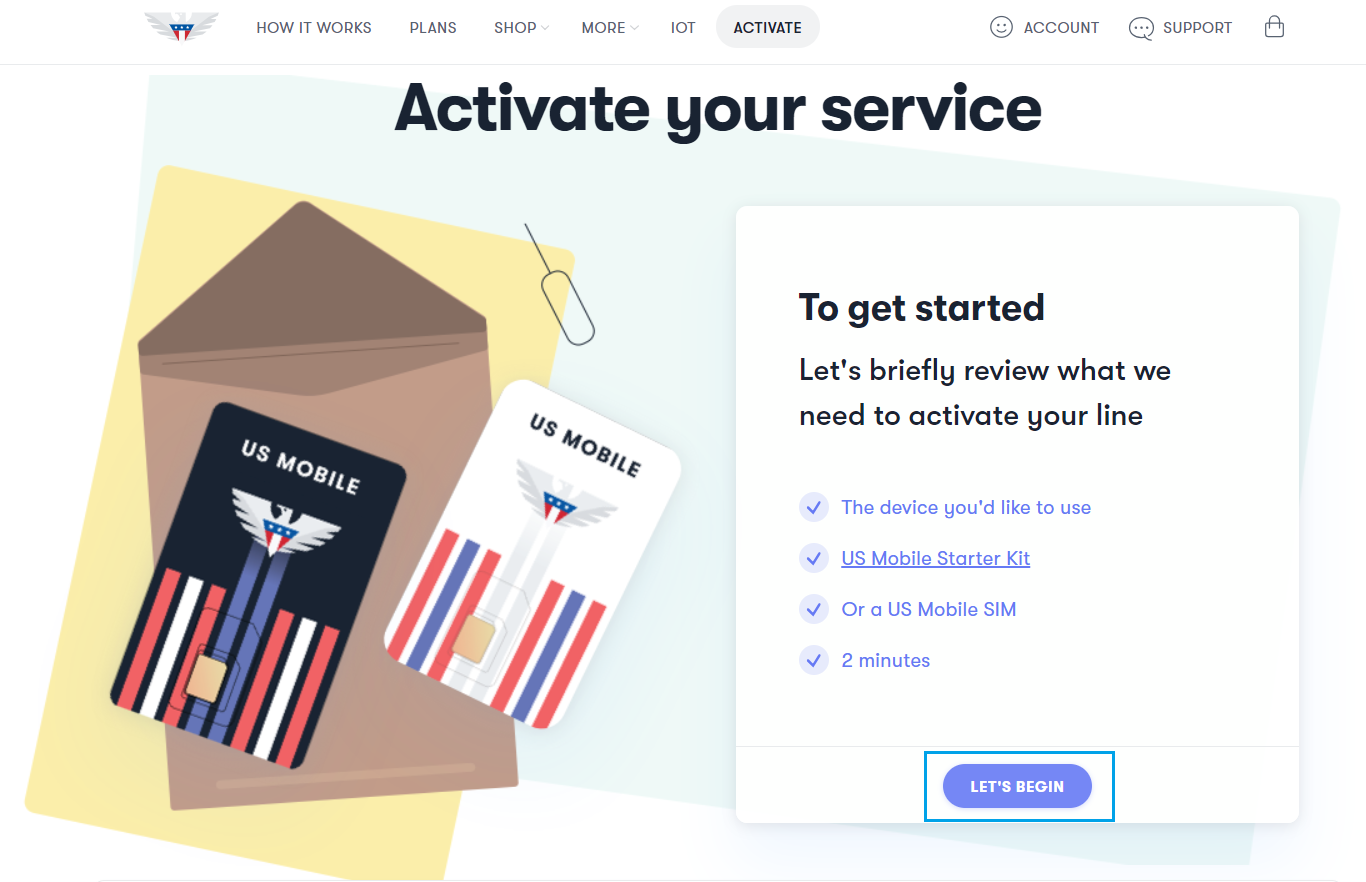 Once they have activated the SIM card, the newly added line should appear on their dashboard.
What do the customers see when they login to their account?
This is the main dashboard view, with a card for each of their lines—with the name, number, status, and current plan.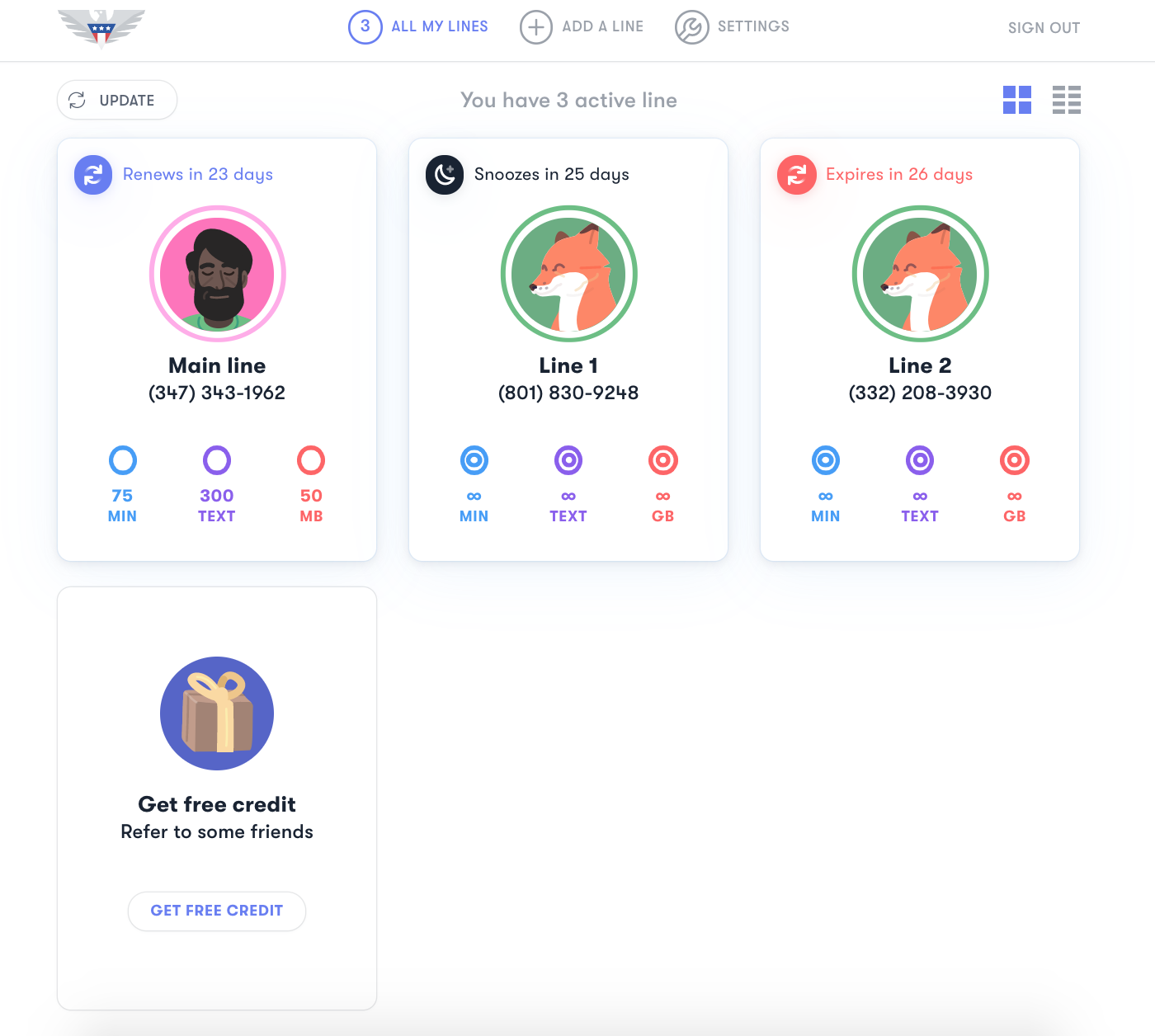 Once they click into one of the lines, this is the display. It has some more details about the line, including network and device, as well as information about the number of days remaining in the current period and the talk, text, and data remaining.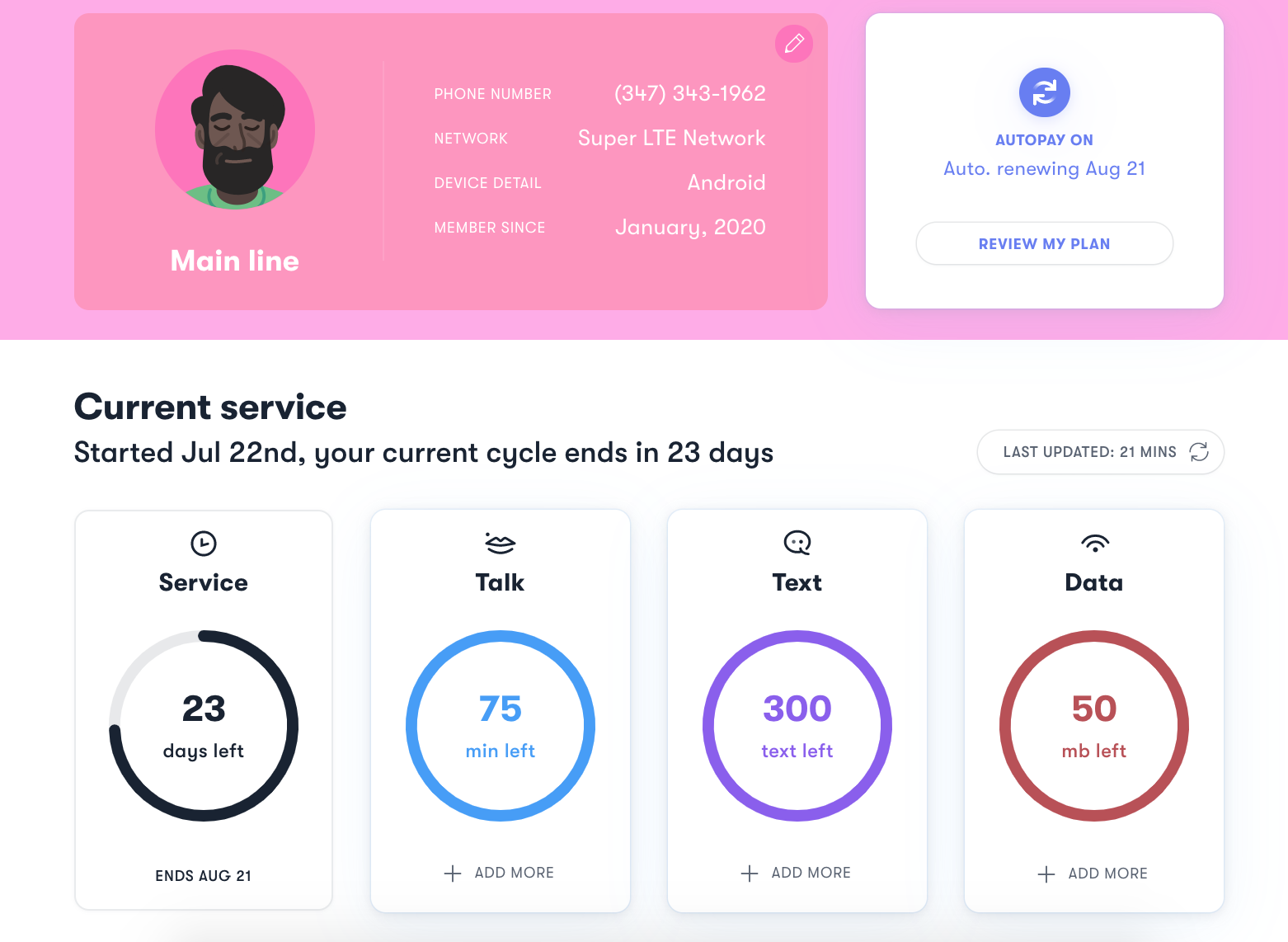 Just below that, they can see the sections "Current plan" and "Current top ups" rounding out the line info. They can click on 'Add More' to add a Top Up for data, minutes or texts.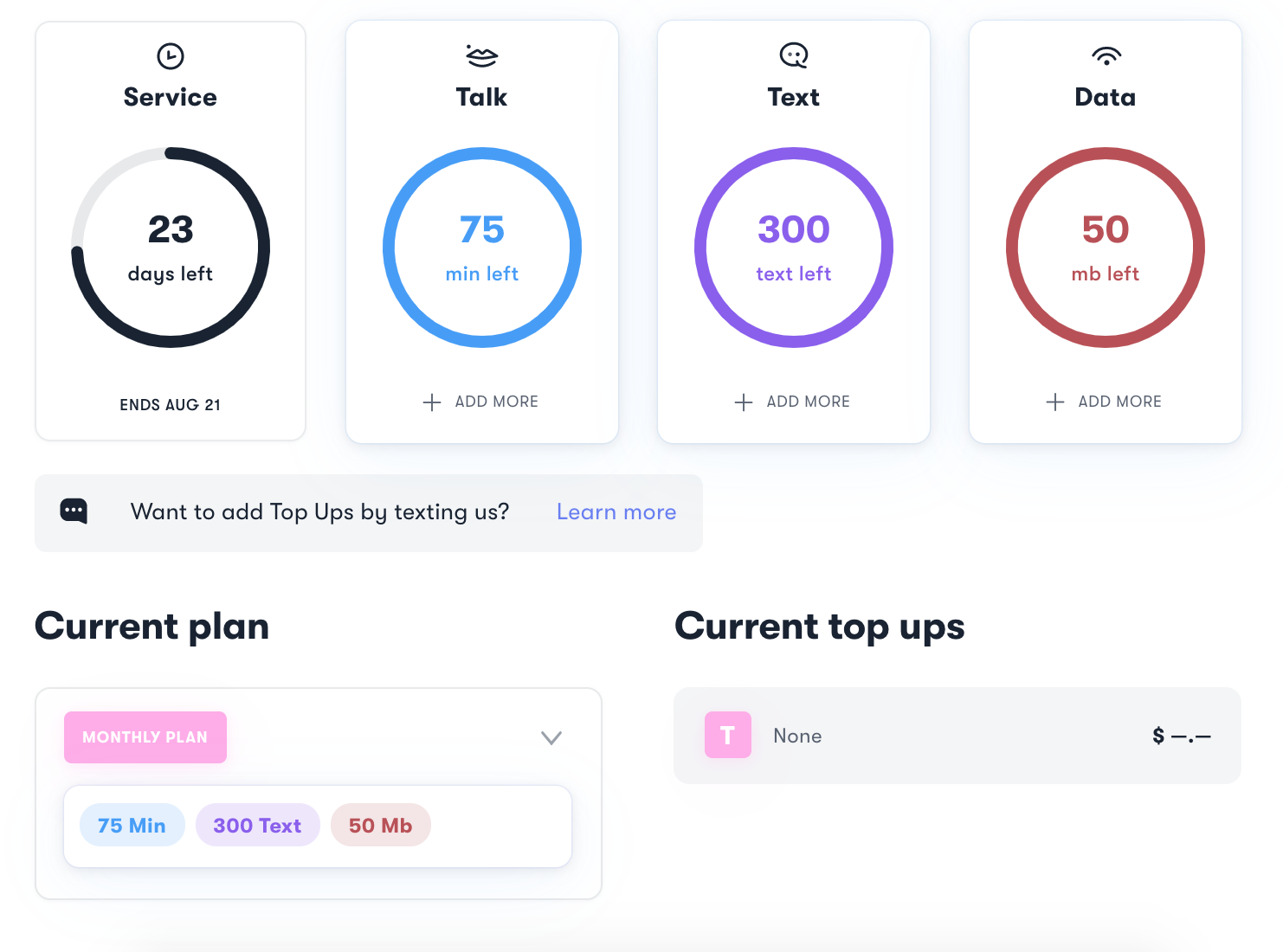 In the account settings, they will be able to see past order history, payment info, billing and shipping address, and account email and password.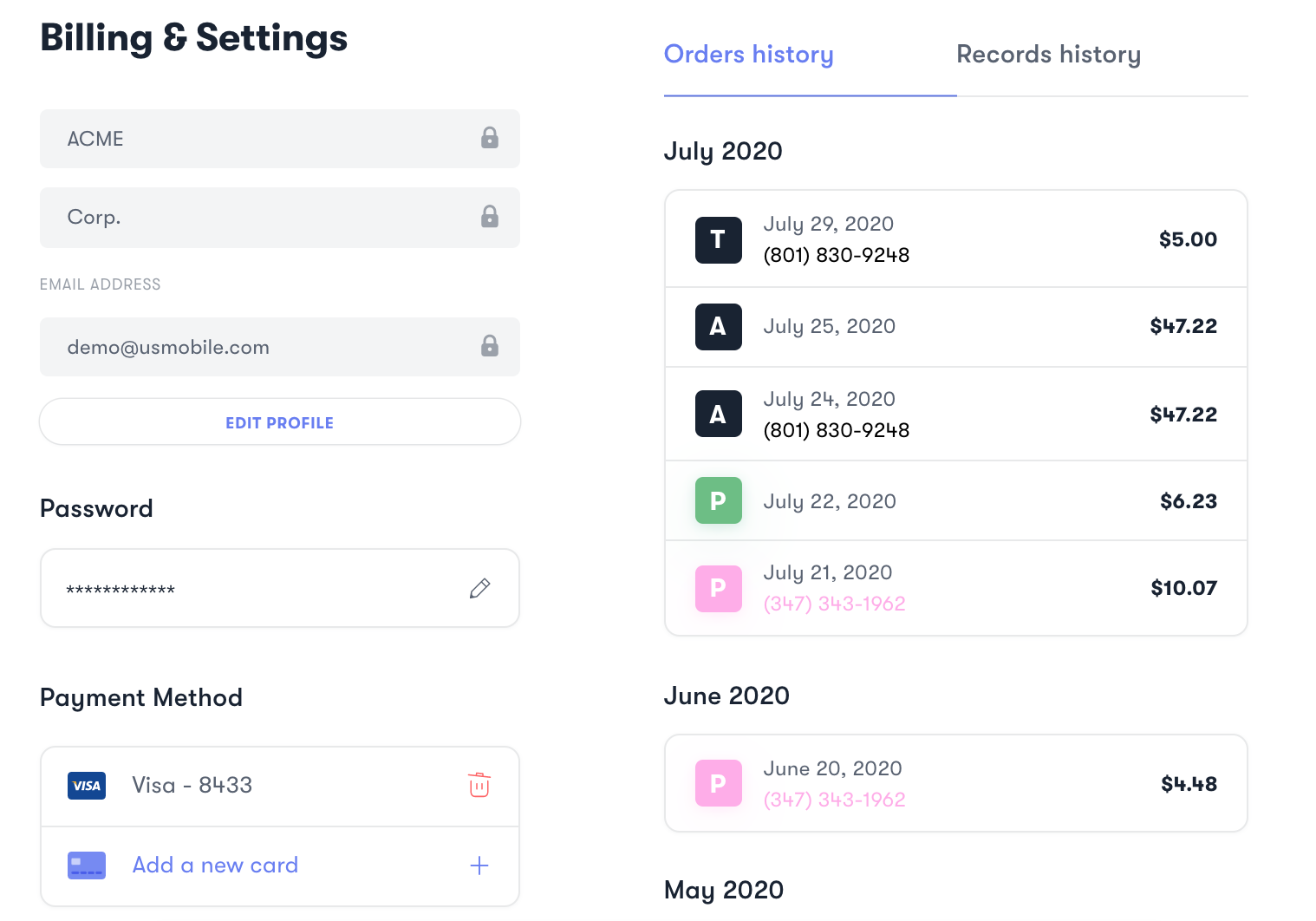 On the right, there's also a "Records history," which shows usage records if uploaded.