Navigation_Account / Dashboard: Browser
Navigation_Account / Dashboard: Browser
Updated by Shehryar Ejaz
Account / Dashboard
Customers can ask you about their dashboard with the following issues. In most cases, they would want help in navigating around their account/dashboard.
The dashboard can be broken down into multiple segments, with respect to customer queries. All these segments are present on the left-hand side of the user dashboard.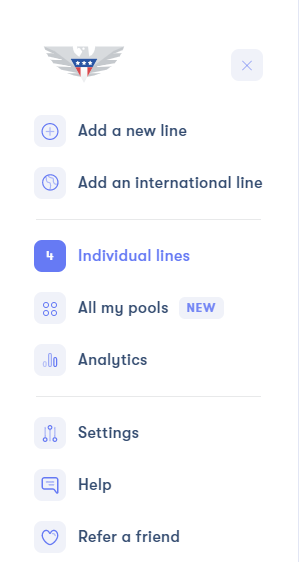 While helping customers navigate the account/dashboard, it's preferable to log in to the demo account in another window.
Add a new line
When customers want to add a new line, they will require step-by-step instructions, like from where to begin. you can guide them accordingly using the canned responses on Front, for both, activating a new number or transferring your number.
I cannot add a new line, what do I do?
While activating a new line, customers may face errors. Confirm the error first and then guide them with the relevant solution.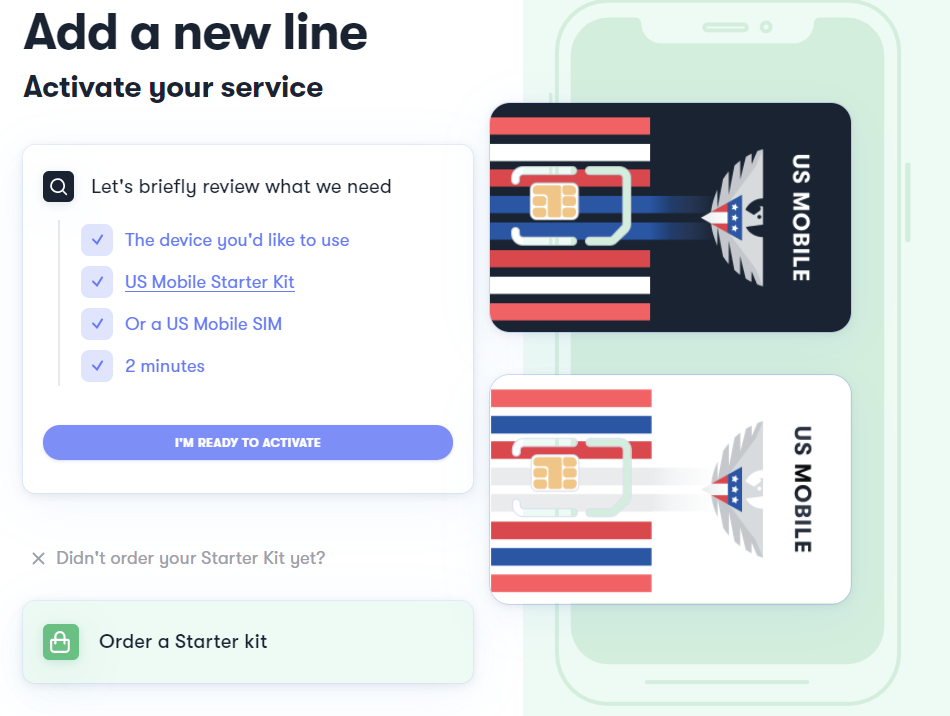 Add an international line
Customers would want to add an eSim line, but they are actually confused about where to add eSims. When they click on 'Get Started' on the international roaming page, it takes them to the dashboard.
Therefore you need to guide the customers about how to add an eSim line by clicking on, 'Add an international line'. And then 'ADD AN ESIM LINE'.
You can use the canned response for eSim activation instructions for further guidance or use this link.
I cannot see the complimentary plan, what do I do?
Customers often confuse their complimentary roaming data with their regular plan. You need to confirm their regular plan first, and then guide them accordingly by referring to Add-Ons_eSIMs: Complimentary Data Amounts.
The complimentary roaming data depends on:
Customer's regular plan (Unlimited All or Bundle).
Destination country/region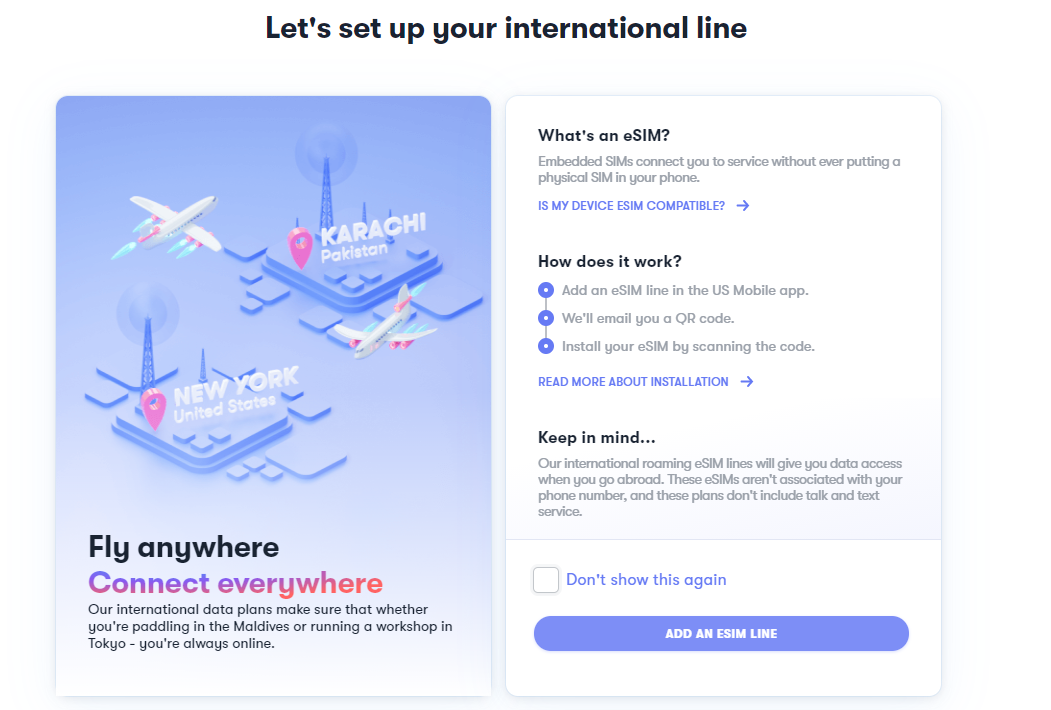 Individual lines
Customers can inquire about their existing lines, or say that they are unable to see a few of their lines. In that case, you can ask them to select, 'Individual lines' and then toggle, 'update'.
I don't see my lines, what do I do?
It's either that some of their lines are still porting or have expired. if their lines have already expired, you can extend the expiration date from Admin Portal by a couple of days, so they can see their line and get a new base plan.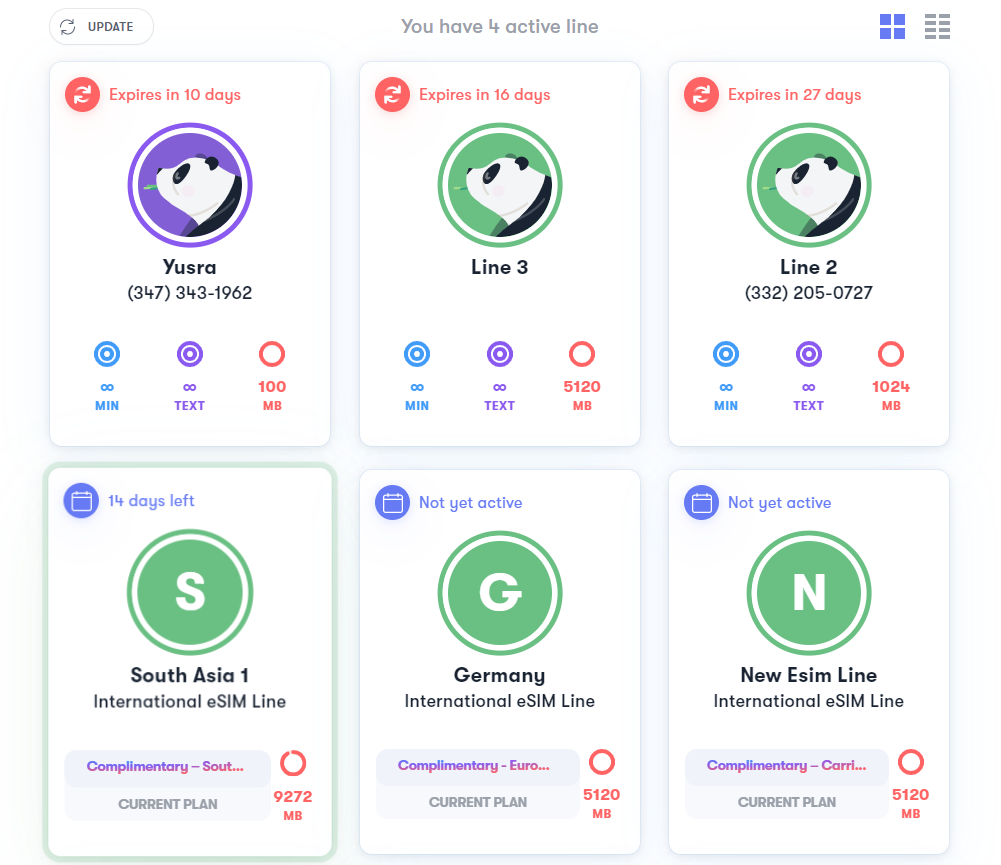 All my pools
If the customers want to create a pool, with or without existing lines, you can ask them to select, 'Create a new pool' and move forward. You can also send them this video for further instructions.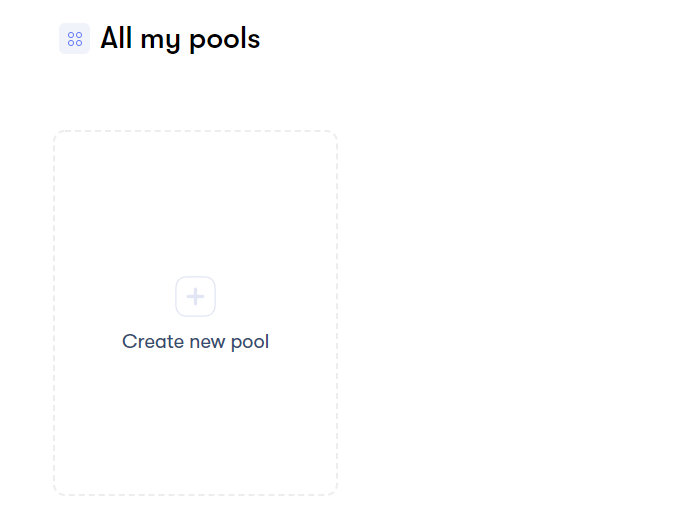 Customers may have multiple questions about pooled plans. Refer to the following guide for setting up a pooled plan.
Analytics
If a customer wants to know where they can see their usage analytics, you can ask them to check under 'Analytics' on the left sidebar. Make sure to explain to them how analytics work, since customers may want to see their exact usage. Our usage analytics show, a graphical depiction of all active lines on the dashboard.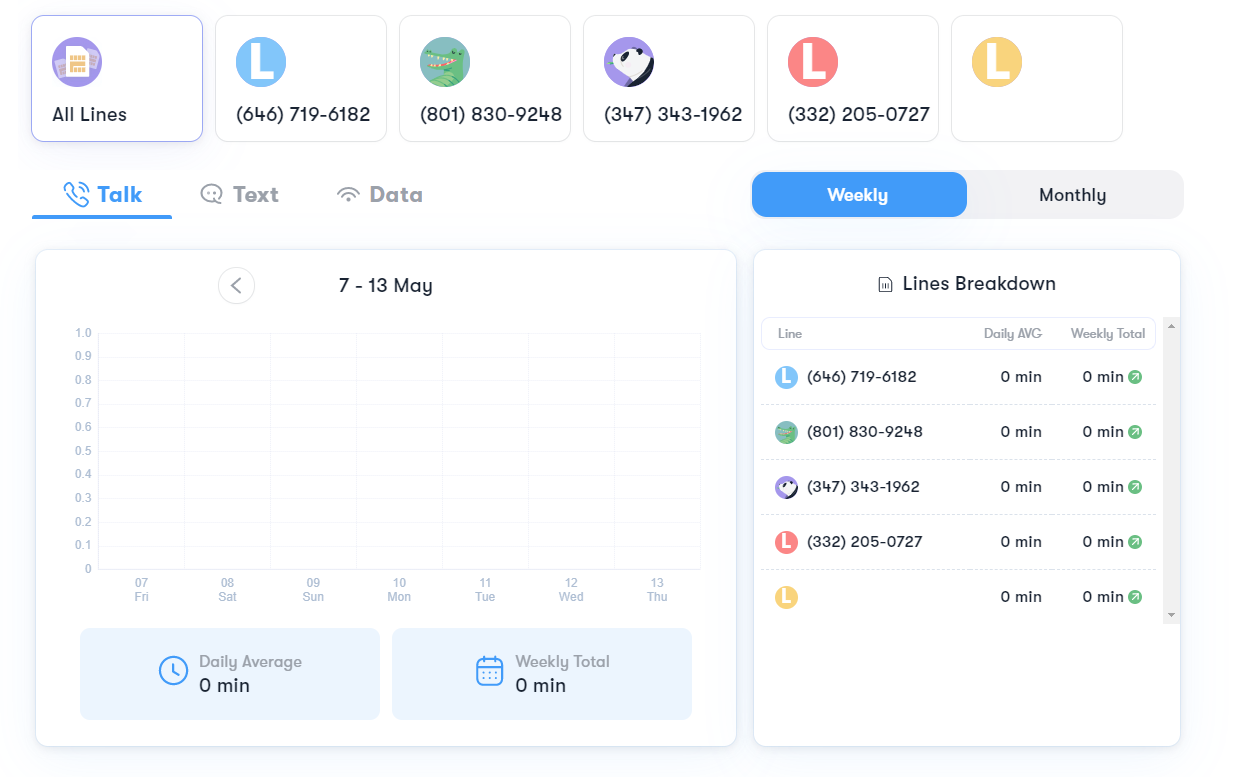 I cannot see my analytics, what do I do?
Users can often complain that they can't see analytics for a particular line. This can be an issue in case their line is expired or has had no active usage on the specified dates.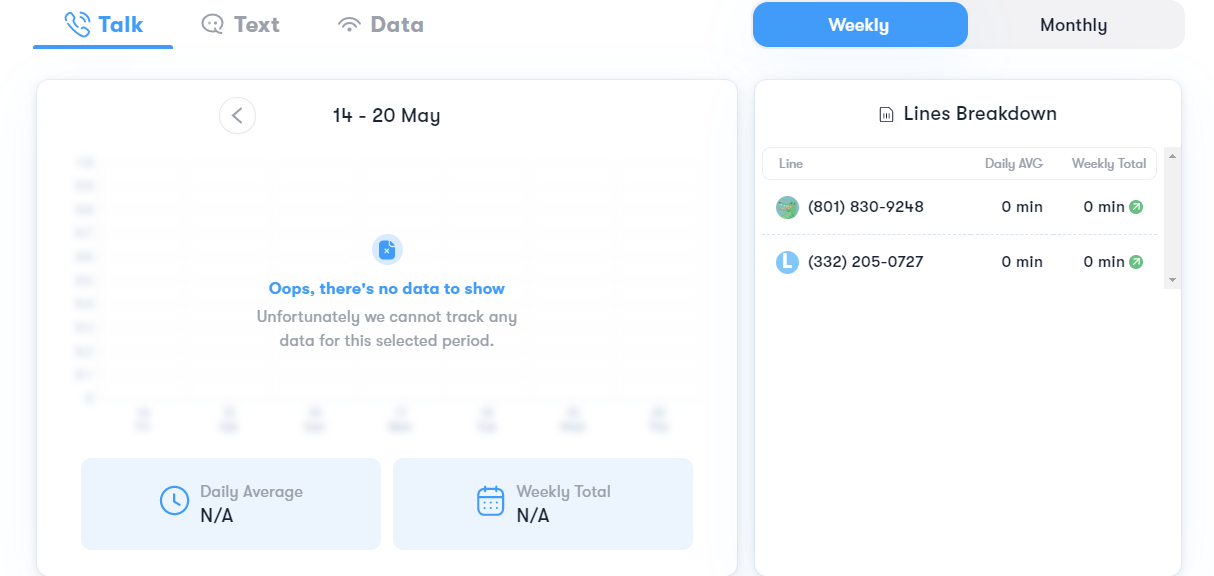 Customers can only see real-time analytics for an Active (In-use) line.
Settings
If customers want to make any personal data change, for instance, name, email, or credit card information. You can refer them to the 'Billing & Settings' section and guide them alongside.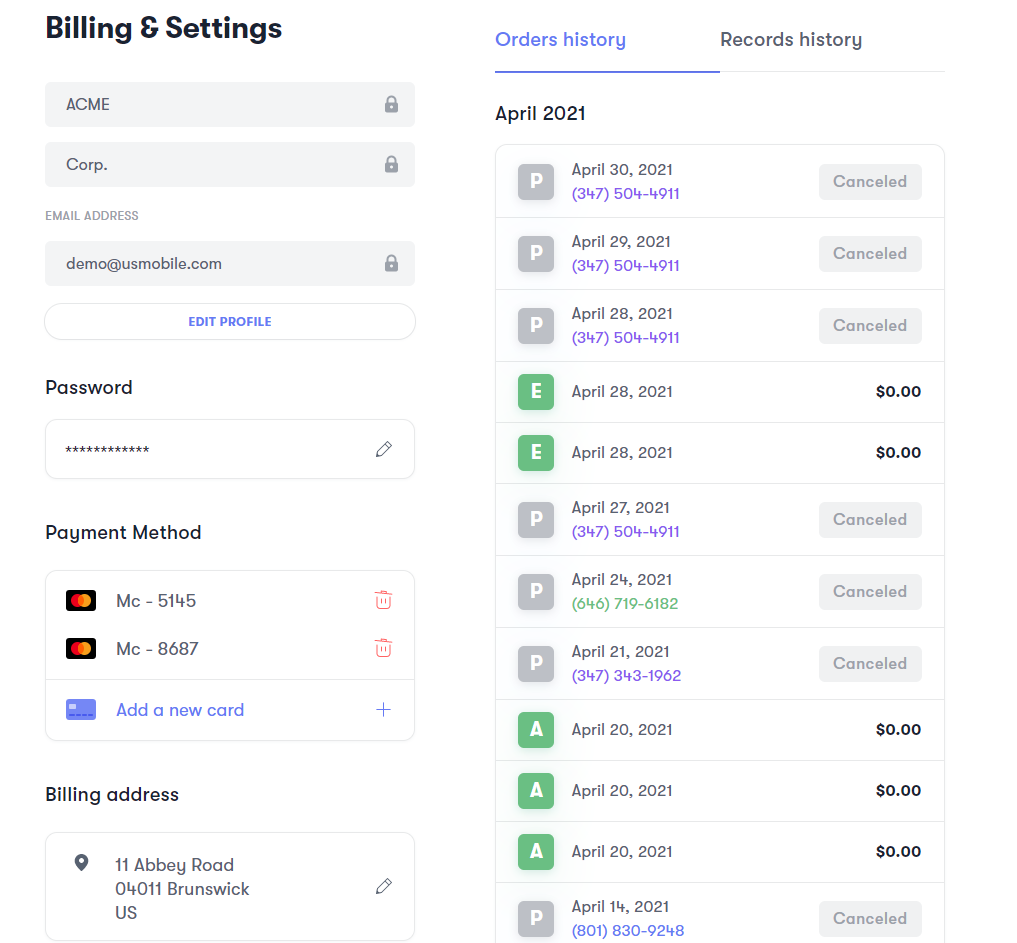 Help
When customers are on chat, they (obviously) have the chat window, but you can guide them about the help section, which basically opens up to chat.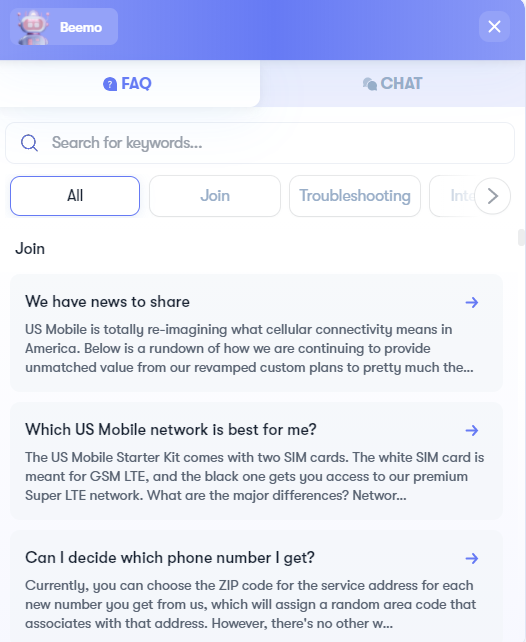 Refer a friend
Customers can ask about where they can find their referral code. You can direct them to the 'Refer a friend' section' at the bottom.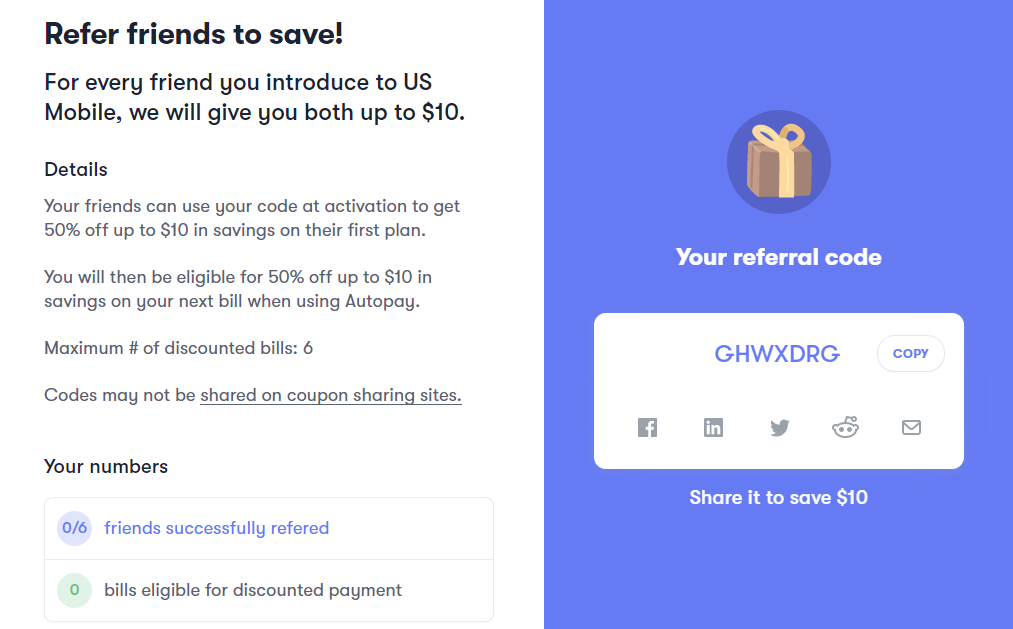 Do not attempt changes from the sim link or the subscriber link for the customer, it's preferable to have them do such account/dashboard changes on their own.